The popularity of tummy control underwear for achieving that hour-glass figure dates back to the '50s. However, with the trend of looking slim coming back, women all over the globe are switching to tummy control shapewear. Be it a date night or a cocktail party, women want to improve their silhouettes without putting in much effort.
However, now most shapewear is made of a comfortable fabric to enable more women to permanently shift to tummy control underwear. No matter what your body type is, you will find shapewear that sits on your body like a second skin.
Wearing tummy control shapewear underneath your outfit can change the whole look and boost your confidence in no time. It will conceal your bulging tummy and provide you with a waist-cinching effect to make you look slimmer.
Most of us know how tummy control shapewear helps to hide those unflattering inches and improves our overall look. However, if you are new to the world of waist trainers and shapewear it's obvious to have some doubts – "Do waist shaper actually work?"
To help you understand the importance of tummy control shapewear, we have listed down the top 5 benefits.
Boost your Confidence
Whether it's casual, corporate, or party wear, tummy control shapewear will transform your overall look in seconds. If you are heading to any important event where you want to look your best, shapewear can give you that body contouring effect by concealing those extra inches.
Compression garments like tummy control shapewear or a full body shaperwear will not only shape your figure instantly but also uplift your inner confidence. These will come in handy in those days when you want to temporarily cover up your bulges and weak spots. If you don't have the time to work out in the gym or you still need a few months to shed those extra bulges, a tummy control shapewear is your best bet.
Wearing shapewear underneath your outfit will flood you with compliments on your new lean figure. Additionally, it will boost your motivation to work out in the gym and maintain a healthy diet.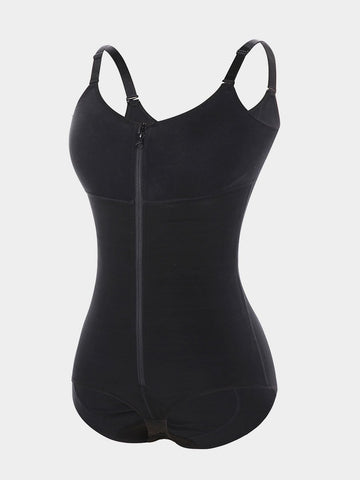 Postpartum Recovery Body Shaper Tummy Control
Get Slimmer within Seconds
Everyone dreams of looking slim and achieving an hourglass figure. However, workouts will take a few months to show results in toning down your figure. If you have recently gained weight, tummy control shapewear can help you to slip into your old clothes without much effort.
Shapewear is a great asset for women who are struggling with flabby bodies. Tummy control shapewear will make you look leaner, fitter, and graceful instantly.
Tummy-shaping underwear helps to conceal that extra bulge in your lower abdomen and create that hourglass look. This compression shapewear is a great way to look attractive in all types of outfits without feeling uncomfortable.
Compression Garment Post Surgery Shapewear
Secret To Body Contouring Look
If you are looking for a secret garment that will magically tone down your figure in seconds, it's time to shop for the best plus size shapewear. You can opt for shapewear with an invisible seam to discreetly wear it underneath your outfit.
This tummy-shaping shapewear can be paired with any outfit without any hints of their presence. Try out different types of shapewear to target different areas of your body. A tummy control shapewear works great underneath bodycon dresses or skirts. It will flaunt your natural curves while hiding those unflattering bulges.
If you want a body-contoured look without working at the gym for hours, it's time to find the right tummy control shapewear.
Plus Size Tummy-Control Body Shaper Shorts
Assists in Inch Loss
Good-quality shapewear will not only shape your figure temporarily but also assist you in shedding up to 2-3 inches. Most tummy control shapewear assists in movements and perspiration to tone down the additional bulges.
Shapewear helps to micro-massage your fat cells and skin to aid in weight loss around the waist. The compression pressure exerted by waist trainers and tummy control body shapers improves venous and lymphatic circulation. This, in turn, will intensively tone your abdominal muscles and make you look slimmer.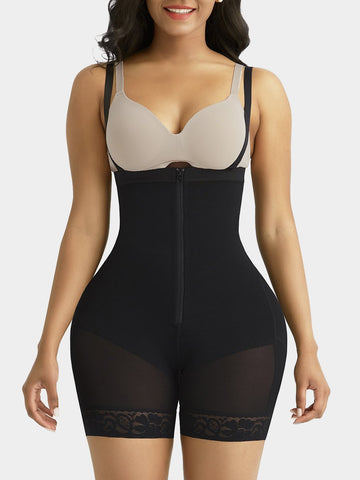 Firm Tummy Compression Bodysuit Shaper
Reduces Pain
Besides toning your figure, sturdy tummy-reducing shapewear provides considerable support to your body. This helps in relieving pain in your lumbar regions.
Shapewear comes with a typical elasticity that helps to support your lower back while providing compression. It will aid in keeping your body firm, straight, and free of pain. Moreover, regularly wearing shapewear will improve your sitting and walking posture.
Regularly wearing a high-quality tummy reducer will assist in restoring the abdominal muscles and improving your overall posture. The compressive support will not only assist in inch loss but also offer substantial support to your lower back region.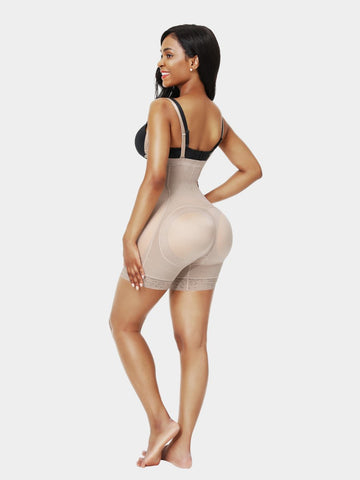 Hip Booster Enhancer Removable Pads Body Shaper
Full Tummy Control Shapewear
This will target the entire side and abdomen area to provide you with a lean figure immediately. These are made of compressive yet comfortable fabric that will offer a smooth silhouette in seconds. You can choose from various sizes, fabrics, and colors to find your perfect pick. Owning a full tummy control shapewear serves you perfectly on days when you are looking extra flabby or have an important event to attend.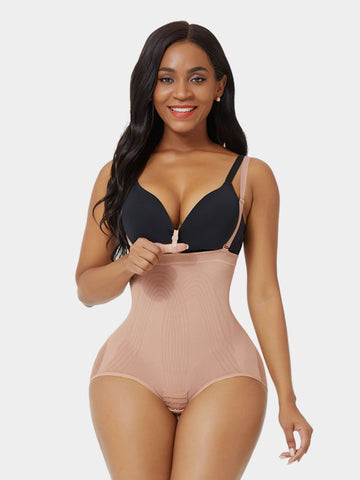 MagicMesh Luxury Shaping Panties Seamless
High-waisted Tummy Control Briefs
If you want something for regular use, high-waisted tummy control briefs will suit you perfectly. It will feel comfortable on your body throughout the day and assist in easy movement. These are durable, comfortable, easy-to-wear, and breathable. Moreover, you can wear them under different types of outfits.
High-waisted shapewear will smoothen out the bulges and create a slimmer appearance. If you are struggling with love handles, opting for a high-waisted brief will solve your body image issues.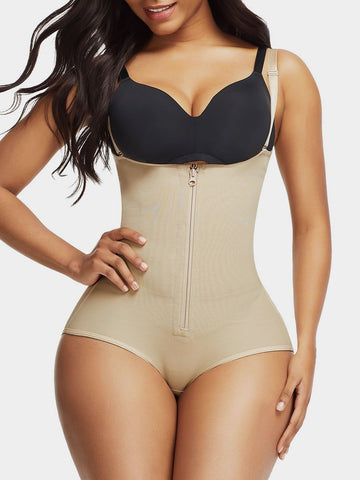 So, these were the top benefits of incorporating tummy control shapewear in your daily life. If you are envious of the Kardashian curves and dream of achieving them, then it's time to shift to shapewear. Not only are they comfortable, but they also aid in improving your confidence and overall look. If you still don't own shapewear you are missing out on the biggest innovation in the world.