Did you say celebrities have it all? Well they definitely do to some extent: fame, money, lavish houses, opportunities,love from people and of course bodies to die for. But is it really? The last 'bodies to die for part'? Isn't it an enormous pressure to look good all the time? The pressure to bounce back to their pre pregnancy bodies, immediately after giving birth, no mercy for gaining a bit of weight during the pandemic or any reason whatsoever, constantly being panned by critics on the gain of the slightest few grams, any new inches being fuelled as pregnancy rumors, etc etc. So the celebrities too have found their cheat codes: full body shapewear! So basically shapewet has become a household item.  Whether it's for a red carpet, or a run to the grocery store, for losing post partum weight to toning up the post pandemic body, they are being seen on everyone!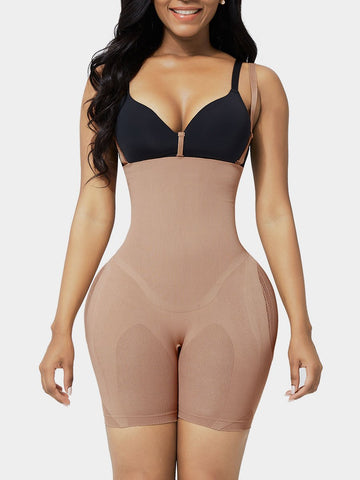 Lycra High Waist Tummy Control Booty Sculptor
Which celebs have been spotted with shapewear?
1. Booty sculptor: This is a very popular type of shapewear. Katy Perry was seen posting her picture during summers wearing shapewear. She was saying that every new mama needs it. When celebs post their body insecurities, then it become even more comfortable for the general public to embrace it.
This is very comfortable, with  anti slip silicone strip. It makes any outfit look 10 times better. It's for an effortless look and can be worn easily for the whole day. It smoothens and shapes the body all at right places.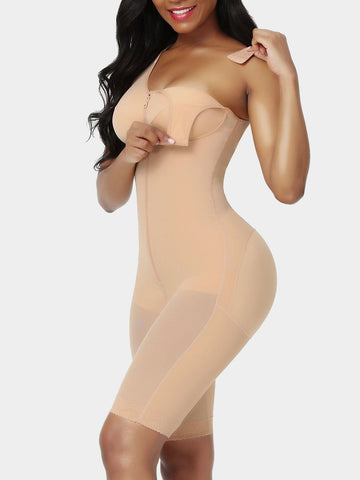 Escalate U Back Support Full Body Shapewear
Which is the most popular shapewear among celebs?
2. Bodysuit: If you ask me or any celeb whatsoever, this is a mandate in every closet. From Rita Ora to Padma Laksmi, Rihanna to even Jason Biggs, every single person swear by a shapewear bodysuit.
This lycra shaping bodysuit is sleek and versatile for everyday and every outfit. It has a scooped neckline and a low back which means that it can be worn under a variety of outfits which have unconventional necklines and back. It has a soft cup which means no compression of busts. Firms almost every parts of the body: tummy, hips, thighs and busts. Not only that, but also uplifts the breasts and the buttocks.
Do celebs have it all?
3. U Back support full body shapewear: This is also quite popular as it really enhances the curves. No wonder the Kardashians swear by these. It makes everyone stare at you!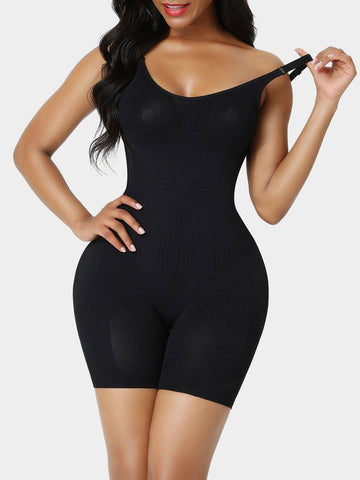 Power Mesh Backless Full Body Sculptwear
4. Backless bodysuit shapewear: How do you think the celebs remain comfortable in their over the top red carpet outfits! Such backless shapewear helps them do so!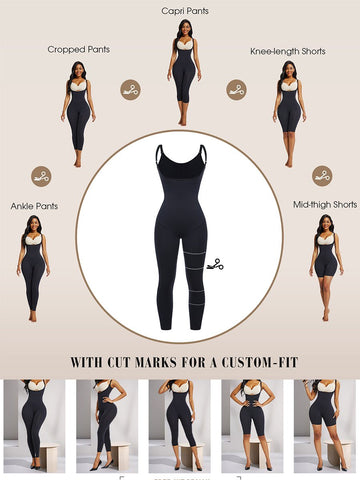 Self-definition Leg Length Shapewear
5. Leg length shapewear: This gives beautiful definition to legs, and hence very popular to worn under jeans.