A Fashion Guide to Different Style of Shaping Bodysuit
Women are genuinely blessed nowadays because they have a big room for improvement and can enjoy vast aspects of fashion. It was not so long ago that this world bore essential fashion items, such as these pieces of shaping bodysuits. 
Many women, young and adult, now enjoy the benefits of using these shaping bodysuits as they promise to upgrade their fashion. Now, if you are still contemplating how you would style your shaping bodysuit, consider these.
Dress to Impress
These bodysuits from DuraFits understood the assignment when they feature these aspects to enhance your body figure. Not all women have significant sizes of butts, but that will no longer be a problem with this bodysuit.
To style this bodysuit, you can wear a tight-fitting dress to emphasize your hourglass figure more fully. In this way, the shape of your hips and butts will be a head-turner.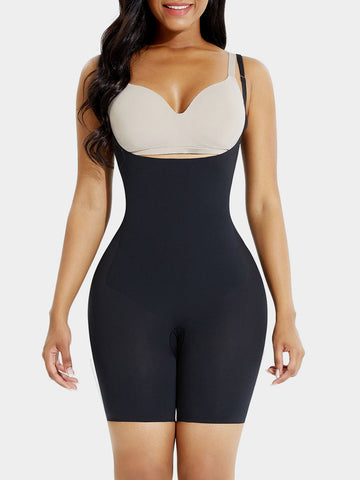 Open Bust Mid-Thigh Bodysuit Shapewear
Tight Casual Tops
Some bodysuits like this body shaper from DuraFits feature these four hooks so you can adjust the tightness of your tummy compression. You can always style this bodysuit by choosing a simple top. It could be a plain t-shirt that entirely shapes your upper body. This style would highlight your bust and waist. Make sure, though, that your shirt is thick enough to make the hooks invisible.
Firm Control 4 Hooks Body Shaper Faja
Go for Comfort
Bodysuits can also be a suitable attire when you go for a workout. But you know, doing this kind of activity is not a smooth and beautiful thing, because your body will look tired and uncomfortable.
When you are in that situation, it would be best to put on your comfortable bodysuit like this one from DuraFits with U-back support. The zipper in the middle front allows you to breathe more freely, even in the most intense of your workout. The zipper also protects your bust from shaking when running or doing another exercise.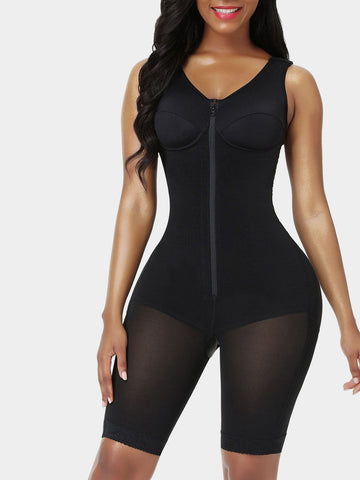 Escalate U Back Support Full Body Shapewear
Bring in Sexy Back
With these bodysuits, you can now wear your low-back dresses confidently as they enhance your butt and allow you to display your flawless back skin.
This style will be the best opportunity to take time off from cardigans, jackets, and coats and be bold to show your broad shoulder, gorgeous back bone, and sexy collar bones.
Sometimes, the best style is the one with less.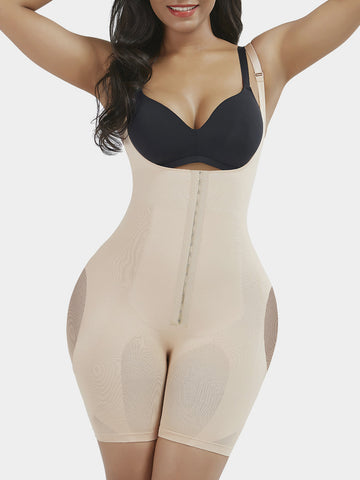 Tummy Control Body Shapewear Open Bust Sale
Earthly tones for All
Most of the DuraFits bodysuits are available in black color or the ones with muted tones. These colors make it easy for you to pair these bodysuits with almost any color of your clothes available in your closet.
So make full use of the bright colors and enjoy your new range of stylish experiences with these bodysuits.
It is a blessing to have these additional fashion items for women to enjoy and explore. And even though bodysuits often play a supporting role behind the main wardrobe, they can still be a game-changer that enhances your figure and upgrade your fashion.