Black Friday Sale is thrilling and addictive as all the premium shapewear pieces are offered at the lowest deals. Whether you are planning to get a shaping bodysuit, slimming tights, or full-body shapers, Black Friday is undoubtedly the best time to revamp your shapewear drawer.
DuraFit is determined to make this Black Friday even more memorable and exciting than the previous year with some of the most promising deals of the year. 
From lace shapewear to butt lifters and sculpting shorts, the DuraFits Black Friday 2021 sale has everything at budget-friendly prices. Check out the Black Friday Sale Preview and start adding items to your cart.
Lace Full Body Shapewear
Full body shapewear is ideal for days when you need some extra control to fully contour all your bulges. However, if you want to blend comfort with sexy lingerie, you need a lace full body shapewear in your wardrobe. Moreover, these are available at a 40% discount during the Black Friday sale on DuraFits.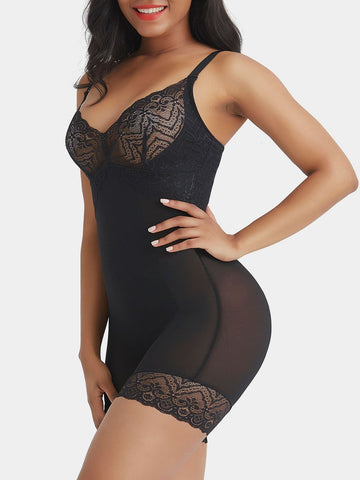 Open Crotch Lace Full Body Shapewear
High-waist Sculpting Shorts
If you want something more comfortable and ideal for everyday use, high-waisted sculpting shorts are your best bet. These come with medium to high compression and smoothen out your thighs, lower abdomen, and side bulges.
You will find a great range of sculpting shorts at the DuraFits Black Friday sale at amazing deals going up to 60%.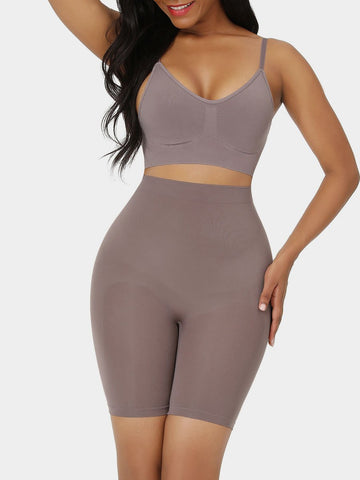 Nilit™ Sculpting Short Above The Knee
Waist Trainer
Waist trainers are perfect for cinching your waist and flattening your tummy. These body shapers allow you to wear your everyday underwear and control only your tummy region.
These will stay hidden under clothing and offer a firmer fit to make you look slimmer. Check out some breathable waist trainers at around 40% off on DuraFits Black Friday sale 2021.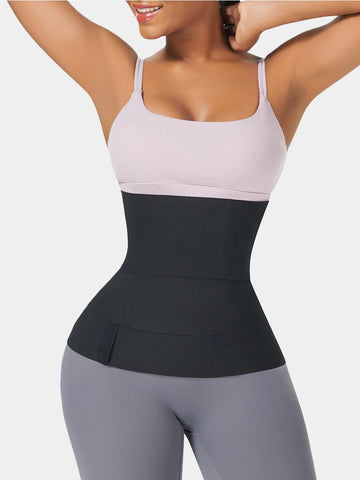 Tummy Belt Bandage Wrap Waist Trainer
Butt Lifter Shaper Shorts
Shaper shorts are a favorite of most women who are looking to shape their tummy and thighs. However, at DuraFits you will find shaper shorts that will not only control the lower abdomen but also lift your butt.
These body shapes are thoughtfully designed to accentuate your best features while contouring the bulges. If you love wearing skirts and bodycon dresses, you must opt for these shaper shorts during the Black Friday sale. Most of the butt lifter shaper shorts will be at a discount of 40% at DuraFits.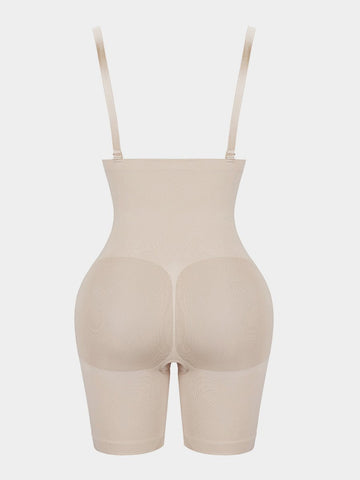 Tummy Control Butt Lifter Shaper Shorts
Post Surgical Body Shaper
Post-surgical body shapers provide great benefits to women recovering from any surgery. These body shapers offer extra stability and support to your body to speed up the healing process after surgical procedures.
If you want something comfortable that will shape your body post-surgery, it's time to check out the amazing deals on post-surgical body shapers at DuraFits. You will find some great quality and comfortable pieces at a 40% to 45% discount during the Black Friday sale 2021.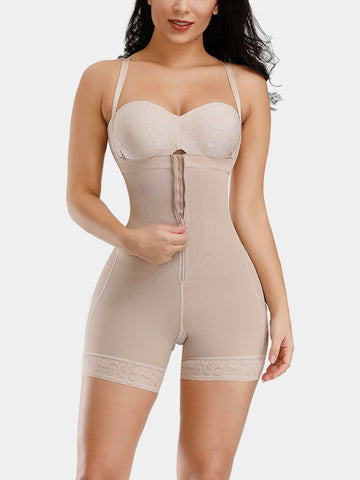 Zipper Detachable Straps Postsurgical Body Shaper
Good shapewear can make you feel instantly more confident and sexy without putting in a lot of effort. Now that you already know that the best shapewear for women will be on sale, it's time to shop for your favorite pieces.