As the season is changing, you must adjust your clothing statement too. But despite that, one thing is for sure! Shapewear is the ultimate garment that you will need in any season.
Yet there are types of shapewear that you must use for each season, considering the kind of clothes you will most likely wear. For example, in summer where the temperature is warm, you often want to wear a bit of revealing and comfortable clothing. But for fall and winter, where the wind is starting to feel a bit chilly, you will surely go for bulky and heavyweight clothing.
Knowing how to stay and remain as appealing through your body figure in every season comes with the knowledge of picking the proper fit shapewear with your dress. So, for the fall and winter, we will be presenting to you the best Durafits shapewear that you can pair and match with those winter clothes!
Shapewear For Post-Surgery Woman
Most people will wear a cozy dress, especially in fall or winter, because the temperature rises. Nonetheless, you'll see them wearing a knitted dress that looks elegant and fashionable still. Pairing it with a compression post-surgery shapewear will give your body an hourglass figure while keeping your muscles at your tummy at bay after surgery to recuperate faster.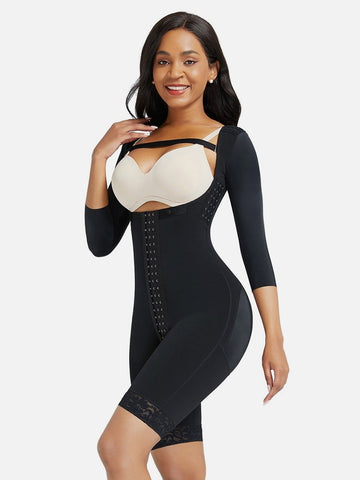 Compression Garment Post Surgery Shapewear
Shapewear With Great Squeezing Ability
You can still wear a sexy dress while in the fall season, and the best way to fully emphasize your great body is with the help of a firm tummy compression bodysuit shaper that can tightly squeeze your belly for a sexier look. The strong compression of this shapewear can showcase your body figure and the appearance of your dress!
Firm Tummy Compression Bodysuit Shaper
Shapewear For A Smooth Silhouette
Using this all-day invisible bodysuit shaper that is seamless is a great addition to your winter and fall clothing. In addition, because this shapewear doesn't allow any curves to show up in a dress, you'll be able to choose your fashion statement freely. Also, this shapewear is an excellent substitute for your underwear. Since the weather is cold, having an additional set of garments under your dress is a luxury to make you feel comfortable.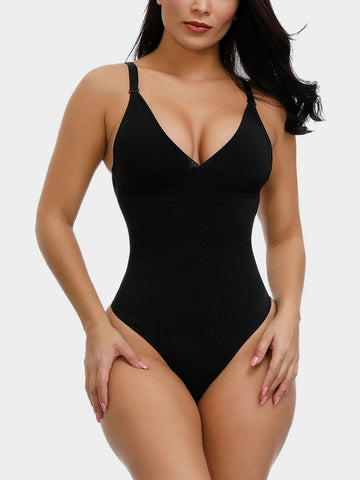 All Day Invisible Bodysuit Shaper
Shapewear That Ultimately Shapes Your Curves
We will most likely see jackets commonly used in the fall and winter seasons, but you can still emphasize your body figure even with thick clothing using a shaping booty sculptor body shaper. It is a body shaper that features a butt-lifting effect that can make your buttocks look sexy under your jeans. You will never get tired of dressing up in thick clothing because you know that you can still look appealing with them.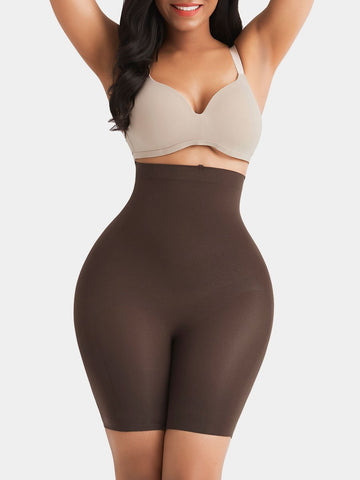 Smooth Control Shaping Booty Sculptor
Shapewear That Matches All The Season
Having full body shapewear that you can pair with any dress is an excellent investment no matter what the season. You will never get tired of matching your fall and winter clothing with this shapewear, as it is sure to create a smooth silhouette. In addition, this lycra soft cup shaping bodysuit will help get you an hourglass body shape with a bust and buttocks lifting effect.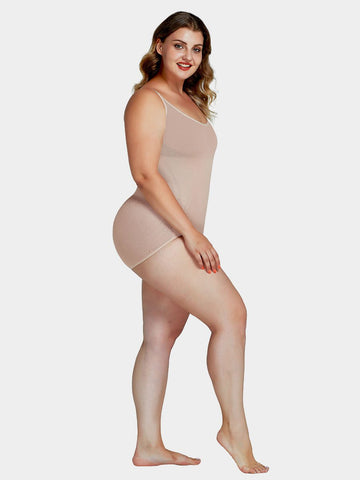 Plus Size Lycra® Shaping Bodysuit
You might be having some thoughts on what shapewear you need to wear in the fall and winter seasons that can easily match your fashion statement, right. However, there is no need to overthink, so grab one or two of this shapewear or a plus size shapewear as it will give you the desire body shape that you need for the season!