Achieving your dream silhouette is no longer a far-fetched dream. Body shapers are the secret weapon to transform your body and conceal those unflattering curves within seconds. Most women often opt for a smaller size in shapewear hoping to accentuate their curves better. However, such shapewear will only move the fat in other directions creating unflattering bulges.
Let's look into the 5 body shaper secrets that will beautifully accentuate your silhouette and best suit your natural curves.
Choose the right size
One of the most common mistakes made while buying a body shaper for women is opting for a smaller size. Sizing down in shapewear will not only make you feel uncomfortable but also create bulges in inappropriate places. Similarly, if you opt for a larger size to feel more comfortable, the shapewear will fail to properly outline your best features.
Women must get the right size that will hug their figures like a second skin without causing any pain or discomfort. Check the size chart before purchasing to find your perfect body shaper.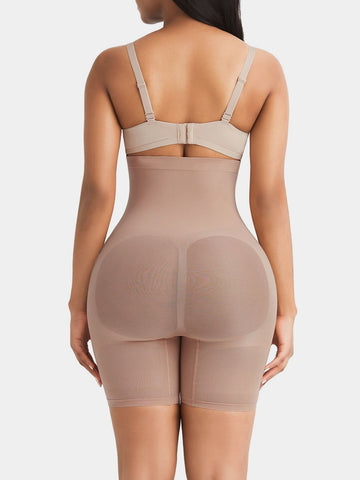 Smooth Control Shaping Booty Sculptor
Test the degree of control
Different shapewear comes with different degrees of control. Body shapers with a light control are ideal for everyday use and provide minimal slamming. Medium control shapewear is suitable for casual events and offers a slightly more contouring effect.
Save the highest control body shapers for days when you want to look your absolute best. Such firm control body shapers will reduce your bulges and add a more contoured look. However, firm shapewear is a bit restrictive, so it may not be ideal for regular use.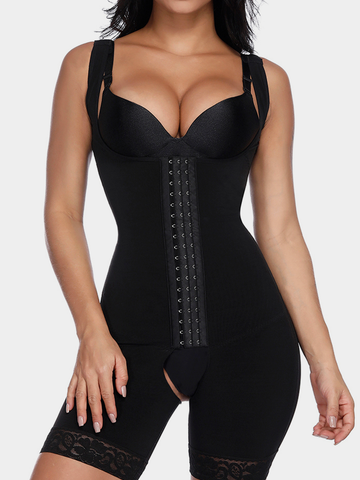 Flatten Tummy Body Shapewear with 3 Hooks
Try it on
Trying on shapewear is not only mandatory while shopping in a store but also when you are making an online purchase. Most online shapewear stores have an easy return policy so that you can confidently try on your body shaper and return it in case of a size mismatch. The shapewear should feel comfortable while you are sitting or standing.
Moreover, try out your body shaper with your outfits to check whether it blends perfectly or not. The design and size of the shapewear must not clash with your outfit.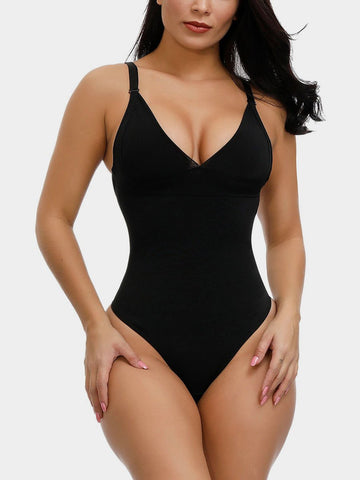 All Day Invisible Bodysuit Shaper
Opt for the right fabric
When buying shapewear, you must opt for a fabric that is comfortable to wear and blends perfectly with your outerwear. The fabric of your main outfit and shapewear must match to avoid an unflattering profile.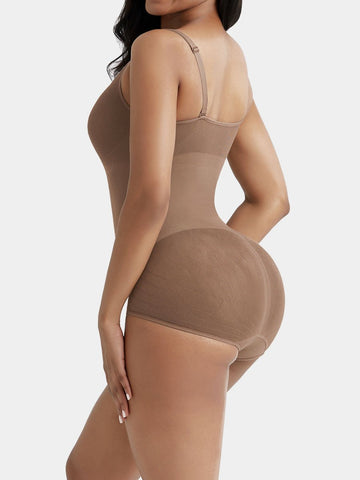 Lycra Soft Cup Shaping Bodysuit
Get the right type
There are various types of shapewear ranging from plus size shapewear to postpartum body shapers. You must choose shapewear depending on your outfit, body shape, and target areas. If you are aiming to tone down the thighs only, opt for slimming tights. Similarly, if you want to slim the tummy and eliminate panty lines, go for a slimming bodysuit.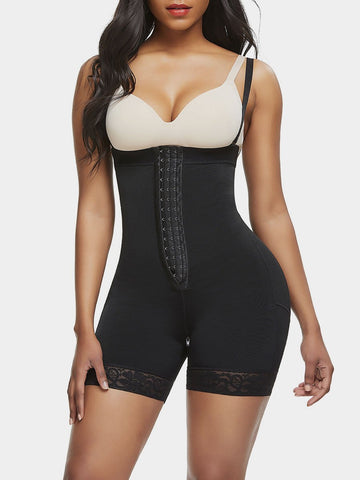 Post-Surgical Mid Thigh Body Shapewear
Now that you know the body shaper secrets, it's time to shop for one. However, make sure to choose a body shaper that keeps you comfortable throughout the day while contouring your figure effortlessly.