Undergarments or underwear becomes one of the necessities and essential things we should own as a woman; it covers private parts of our body, preventing them from exposing through dirt and helps to protect it. However, over time, undergarments have been level up. It has varieties of colors and designs we can enjoy. In our current time, many women have introduced shapewear underwear, and they indeed love them.  Since they are pretty unique and have different benefits making sure that we have a perfect body shape is one of them, also giving its utmost support.
However, non-shaping underwear is still on-trend since they are the classic and the traditional underwear we are wearing; they are kind of realistic somehow and convenient, which is why they are both loved by many women.  
1. What is Shapewear?
Shapewear is some kind of underwear that design to impermanently alters the wearer's body shape. You can wear full body shapewear under your favorite dresses and wear it wherever you want to go but.
There is a different kind of shapewear like for slimming body, butt lifter, etc. And shapewear is also designed to support your body which is it can improve your body posture, sitting posture, and walking posture. It can also use who has a post-partum because it has a feature that it can compress your tummy, and your organs will pull back naturally on their position.
Shapewear can also use while you are exercising to train your waist to curved and look sexier. Picking the right shapewear for you helps you on how to measure your waist or even your bust area, considering that is one of the keys to selecting the right one for you.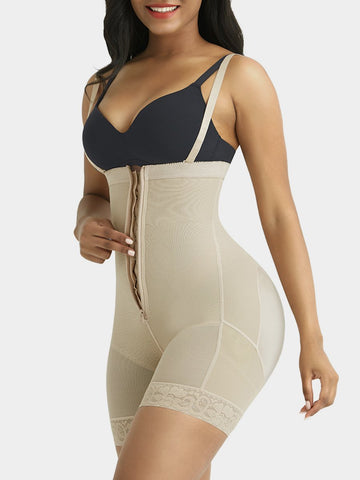 Firm Tummy Compression Bodysuit Shaper
2. What's a Non-shaping Underwear, and What Are the Types of Shapewear Underwear?
Non-shaping underwear is known to have varieties and extensive rates of colors, sizes, shapes, and design, which is fun to learn and own. This type of underwear is predominantly design with cotton and sumptuous materials such as embroidery, laces, and even silk. They are worn under the clothes, which somehow makes them invisible and seamless.
When we are talking about underwear, it has many types that are somehow confusing, yet you still need to learn the different styles to know what is best and suited for you.
Non-shaping underwear includes the following;
Classic Bra is underwear most likely to be worn by many women to support their breasts; although they are not known to be shapewear, they can still provide the bust shaping we deserve. Bras come in varieties of styles such as the cup, the colors, and its thickness, which considers how thick it is called "bra foam." In addition, they provide extra support that holds your upper area in a place and makes your bust seamless with any tops you wear.
Briefs/ Panties
When we are talking about it, we can certainly assure you that a few of them are not included as shapewear since they practically cover your lower private area, keeping it safe and free from dirt.
What are Considered Shapewear Underwear?
1. Shaping Bras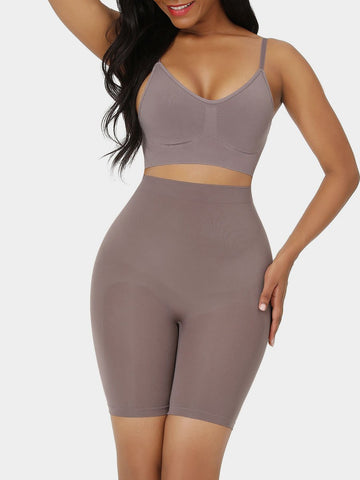 Nilit™ Sculpting Short Above The Knee
Giving you extra support and shaping what you deserve is why this shaping underwear is impressive. Shaping bra smoothens areas around your breast and hides any fats on the back and it contours places like on your bra straps.
2. Panty Girdles
They are gentle and light to use every day; they are also responsible for flatting your waist  area.  This shaping underwear can accentuates areas on your butt and naturally lift them to look more natural.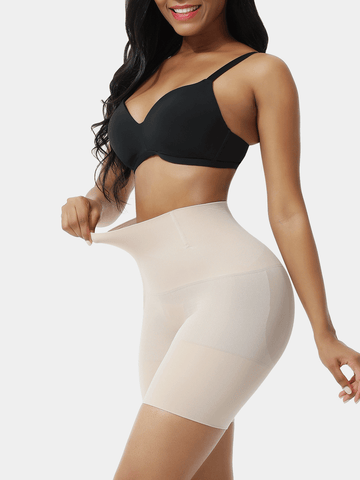 Seamless Above Knee Shaping Shorts
3. Thong
Nothing feels sexier when wearing your thongs, trust me, or otherwise, you will ruin this opportunity to know one of the best shaping underwear. They are perfect almost for everything and any outfits you want.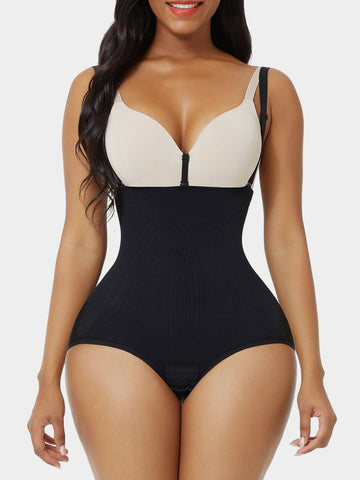 MagicMesh Luxury Shaping Panties Seamless
3. What are the Differences between Shapewear and Non-Shaping Underwear?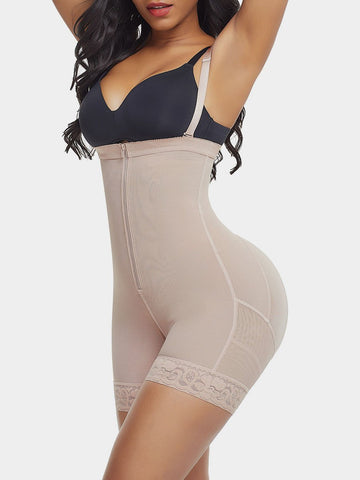 Butt Boosting Sculptor Flat Angle
Shapewear has its shaping effect, which non-shaping underwear has none; however, there is nothing you can tell yourself not to purchase the non-shaping one there are still helpful.  Shapewear is best known to make your body silhouette and on the other hand, non-shaping keeps you from dirt and supports you from any dirt, and they are more classic in terms of their design. Both of them are good enough for you, but it is still your choice to make in the end.
4. How to Choose Between Non-Shaping Vs. Shaping Panties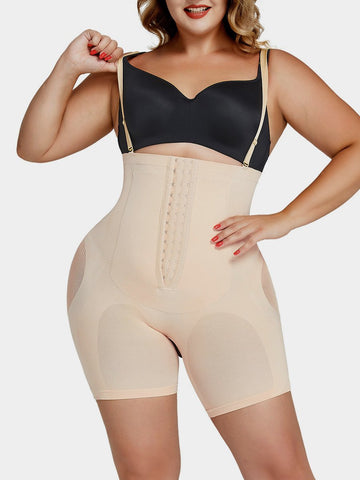 Plus Size Tummy-Control Body Shaper Shorts
You must consider what type of body you have before choosing the best underwear for you; however, if you have a body that contributes to lowering your self-esteem because of the excess body fats you have, you don't need to worry. Durafits has its best plus size shapewear which helps you to feel sexy and beautiful. These products have different kinds of features.
Wear shaping panties if you want fresh and comfortable panties that won't feel unbreathable or freely move because non-shaping panties are cotton-made products that give smoothness and silk. But if you like some extra looks or to look slimmer, Shaping panties is for you. Because it has a feature that can compress your tummy, you will look thinner when you dress. It also has a soft and silky texture but is a shaping panty.  Some people may not feel comfortable with it, but everyone can try shaping panties. That's how you choose between non-shaping and shaping panties.
5. Which One is Better?
Shapewear underwear is perfect for everyday use if you're looking for the lightweight control possible. Non-shaping lingerie does have excellent sets with the most range of colors. And the underwear is primarily made of cotton and exaggerate with luxurious materials such as lace, coloring, and silk. But, non-shaping underwear does not provide a shaping or slimming of your body and controls them for a suitable shaping.  And that is what you can expect from non-shaping underwear. So many women were looking for a different look for their bodies; that is why shapewear is all you need.
Shaper shorts controls your tummy and gives it a slimmer and sexier look, and you can even wear it under your dresses, so it's perfect for some dinner dates. Or you were hanging out with your friends to look more attractive and romantic. Shapewear has full body shaper underwear that is more likely to be used by many women who want to boost all of the things their body lacks.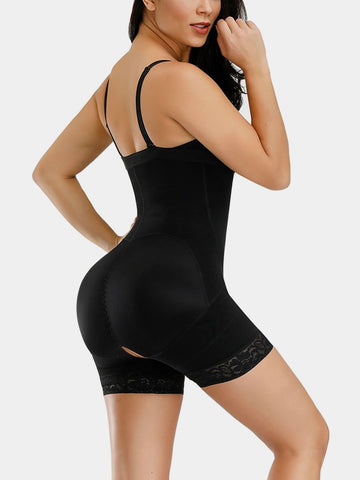 Zipper Detachable Straps Postsurgical Body Shaper
No matter what you choose, either shapewear or non-shaping underwear, they have different uses and how they can be convenient for you, yet still, they are the undergarments we wish to have and will always be one of the things we need to have.