Whether you are in a floral dress, work attire, or denim and a T-shirt, shapewear will help you look thinner and snappier. Body Shapewear must be pretty safe to match all these. As we hope you're wearing it correctly. Milena Joy, an image expert in Denver, claims, "It could be extreme or moderate toned."
"You may not have to put on anything which would alter your appearance," she advises. You could use it to target either the legs, buttocks, or chest, or you can use it to target different regions of the body.
At Durafits, they bring you style and new shapewear bodysuits that would be far better from another brand once you wear it underneath your dress or as its own. You can pair it with anything you like.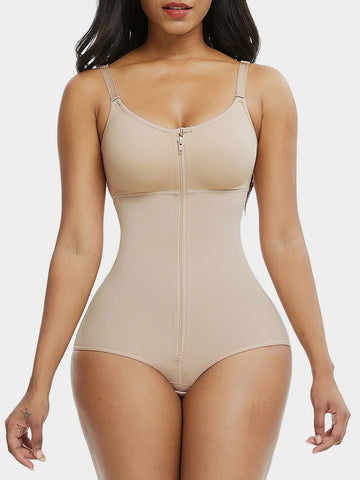 Postpartum Recovery Body Shaper Tummy Control
This is by far one of the most popular shapewear pieces for ladies who want to amp up their fat loss journey. It has some significant aspects and benefits. The zipper is designed to withstand stress and strain while also allowing you to conceal and provide a sleeker reinforcing cover.
The layout of zipper will help to increase stability while still making it easier to adjust.
You can enhance the shape impact by this best body shaper. It can ease the back pain, and back discomfort can be reduced.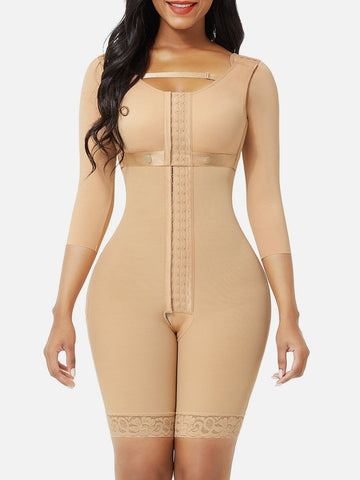 Postpartum Recovery Body Shaper Tummy Control
It  is explicitly designed to help you slim down your legs and raise your bottom! Your legs can get in shape and strengthen as a result of the thermal insulation. The tummy control body shaper is functional, convenient, and comfortable. You can wear it under different styles of outifts and and it will help you achieve an dream hourglass figure.
Open Bust Body Shaper With Side Zip
With this shapewear piece on, the cellulite is reduced in nature. the high quality fabric combining with high-end design makes it a perfect postpartum recovery full body shapewear that can get you back into the shape you faster.
The intended stomach tightening in these is accomplished using hooks of different compaction to fit where you'd like to structure while leaving room at the waistband and leg hemlines to prevent the "muffin effects." This clothing with a high waist will instantly slim your waistline. This would reduce love handles because it is crafted with solid elastic material on the waist area, strict regulation for the stomach.
Also you will find more styles and colors of best plus size shapewear at Durafits. No matter what kinds of shapewear you are looking for, like for tummy control, leg slim, waistline reducing, or all-round support, you will always find the one you need here!