Now that shapewear has become popular, many brands have resurfaced, including cheap ones. No matter the item and clothing, many people find affordable products tempting because of their affordability. Sure, they're easy on the pockets and seem like they do the job. But, on the contrary, cheap shapers may have an advantage in price, but what do Durafits shapewear have that most cheap shapewear doesn't?
1. Excellent Customer Service
It's a hit or miss when you buy cheap shapewear on sketchy websites or a random online mall. If you suddenly want to return them, how can you? Who will you approach? Will they respond?
If cheap shapewear doesn't have a customer support team, how can you guarantee that the products are great enough not to need customer assistance?
Durafits shapewear, like a shaping booty sculptor, has many replicates in the market that don't have the same quality. With Durafits, you get excellent customer service that can answer all your inquiries and requests. You can email us at info@durafits.com.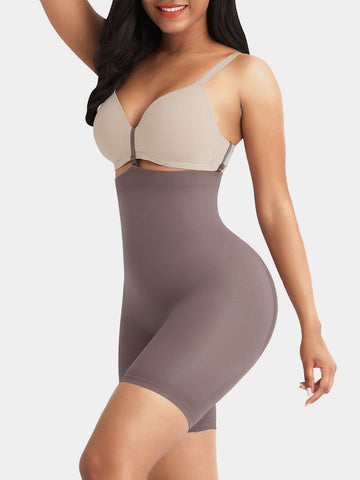 Smooth Control Shaping Booty Sculptor
2. Durable Durafits Shapewear
Shapewear that sticks like a second skin is incomparable with inexpensive and loose body shapers. Unfortunately, the latter usually has scratchy and skin-irritating fabric that doesn't promote a day of ease and comfort.
Save the hassle of wearing a cheap shapewear undergarment to never by getting the best plus size shapewear with the following benefits:
✔ Powernet mesh for a breathable feel
✔ Wide shoulder straps to ensure strong support
✔ Moisture-wicking fabric and anti-slip grip to prevent rolling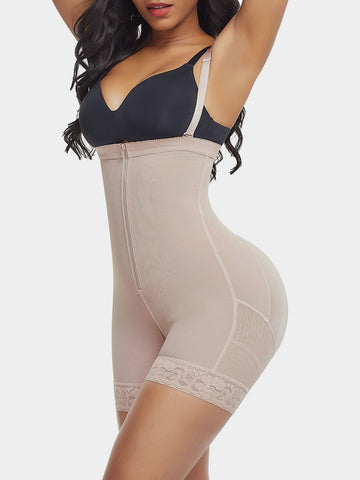 Butt Boosting Sculptor Flat Angle
3. Exclusive Designs with Several Features
Classy and exclusive designs are available at Durafits. Though you may find similar designs, Durafits shapewear is packed with benefits such as:
✔ Strong structure with bones design
✔ Stretchable and lightweight material
✔ Adjustable butt straps
✔ Seamless Fit
✔ Front hook closure and flexible waistband for waist-cinching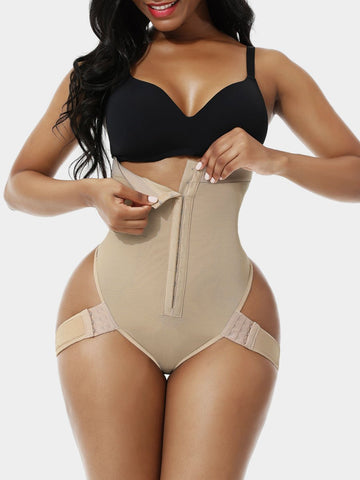 Side Straps High Rise Butt Lifter
4. Inclusive Sizes
Many online shops offer good shapewear but limited sizes. Therefore, women of any size need a body shaper that will make them look their best.
Durafits has the best plus size shapewear and shaping shorts to accommodate both petite and plus-size women.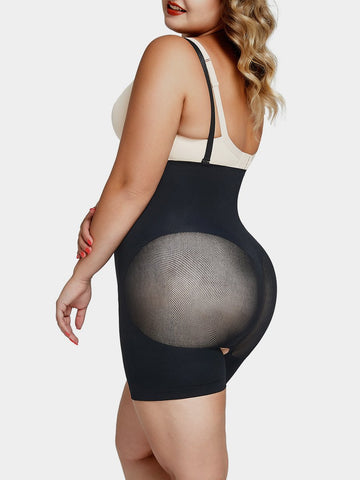 Plus Size Tummy-Control Body Shaper Shorts
5. Form-Flattering Full Body Shapers
Wearing a half-body shaper may not be enough for some women as a bra, and underarm fats can create a bulge when you wear a dress. Choosing top-quality full-body shapewear that will flatter your curves no matter your size will be ideal than getting a cheap full shaper that poses as any regular undergarment.
What can you get with a full-body shaper that has exemplary benefits and conditions?
✔ Breast support with under bra lining
✔ Double-layer fabric for a better fit
✔ Waist, hips, and thighs support
✔ Three-rows of hook closure
✔ Body-cinching for a slimming effect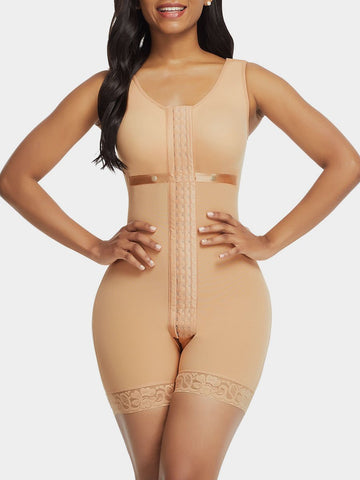 Full Bodysuit Slimming Shaper Front Zipper
Durafits shapewear trumps any cheap body shapers through thorough quality control, features, durability, wearable and stylish designs, and practical products for everyday use. So instead of blowing money on inexpensive shapewear without proven effective results, get Durafits body shapers that have a long-standing reputation for being the best elegant and wearable body shapers for a slimmer body.