Buying a body shaper is easy; you have to look online, and you'll be able to find one. Yet, finding the right fit and refutable brand is another thing. That is where you'll find the challenge. Are you that sure that the shapewear you have is durable and high-quality? Is it going to be beyond and above your expectation?
We want to make things less complicated, so we are proud to tell you that Durafits have all the shapewear you need. We are pleased to say that we are one of the leading brands in providing good quality shapewear that fits our customers budget and expectations.
If you're planning to have your own now, then give yourself a tour of all the best and top-rated shapewear we have on sale and why many adore them!
Innovative Designs
Aside from what our shapewear bodysuit can do to make you slim, people love the innovation and varieties of designs we have. For example, this open-crotch shapewear is designed with lace in the bust part and hem to entice you even not to wear your bra anymore. It also has an open crotch design and silicone lining on the end of the leg portions.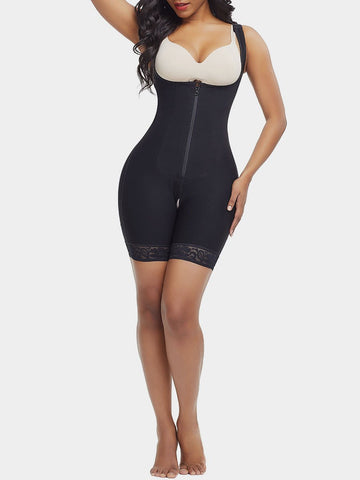 Open Bra Body Shaper with Zipper Closure
Long-Lasting Cinching Power
You will easily fall in love with this firm control full body shapewear because of the tight compression it brings to your waist. The cinching effect will instantly produce an hourglass body shape that you will be proud of. It is made possible because of the 3-layer fabric design and zipper at the front. Now, you'll be more confident to showcase your figure to everybody.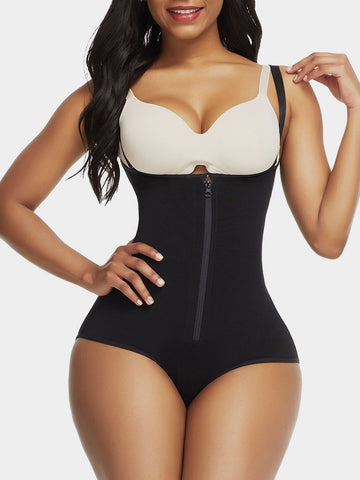 Improves Your Hip And Butt Appearance
One of our shapewear's best features is its natural way of making your butt and hips more appealing. Not all the shapewear can lift your butt in a way this hip booster body shaper does. The removable pads for your hips and the padded butt lifter is responsible for making it possible. You'll be able to dress up freely in any clothing that you want.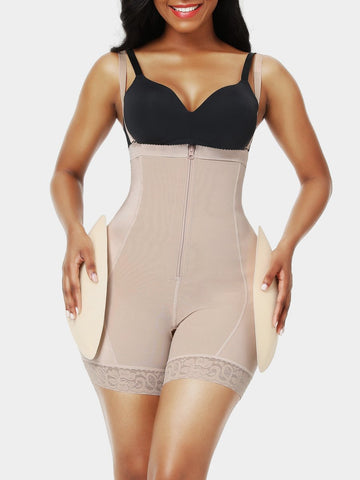 Hip Booster Enhancer Removable Pads Body Shaper
It's The Ever-Lasting Comfort
Let's be real here! People will never wear any garment that is not comfortable unless needed. But, unfortunately, some may risk having skin issues or irritation after wearing an uncomfortable dress for the sake of fashion. It shouldn't be this way. If you have the chance to stay fashionable while being comfortable, then wear our shapewear. This high-waist tummy control booty sculptor is known not only for how good it can make your body curvy but also for how soft and comfortable the fabric has.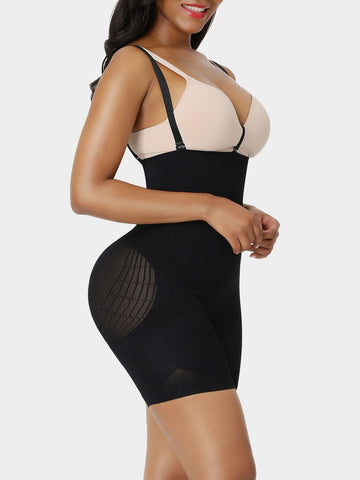 Lycra High Waist Tummy Control Booty Sculptor
Smooths Your Figure In A Dress
Dreaming of having a clear and smooth silhouette with your dress is possible with this smooth booty shaping shapewear. It guarantees that you'll look 100% beautiful in any clothes that you choose to wear. In addition, its shapewear will never produce any curls, so you'll always look to have this every day.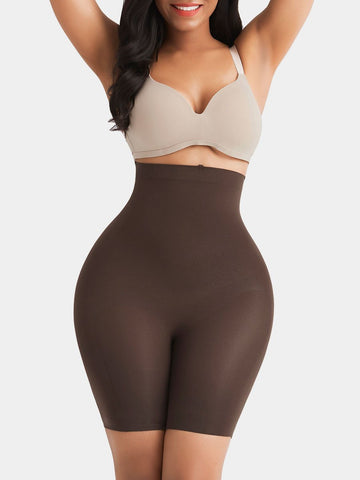 Smooth Control Shaping Booty Sculptor
These are the reasons why people love going to Durafits to get their shapewear. It is a good run for your money, making you content with your figure for the rest of your life!