All of us are blessed with unique features, what is flattering on others may not look equally good on you. DuraFits brings the best of clothing technology and design to seamlessly contour your figure while boosting your self-confidence. These body shapers from DuraFits will improve your silhouette and solve all your wardrobe woes.
From classic shapewear pieces like tummy shapers and thigh-slimmers to specialized items like postpartum body shapers, DuraFits has unquestionably aced the shapewear game. Shop for your favorite shapewear pieces during DuraFits Black Friday sale and create your ideal lingerie wardrobe this season.
5 types of body shapers you need in your life to feel confident wherever you go.
Open-Bust Shaper
Tired of body shapers that keep curling down or rolling up? Well, this open-bust body shaper for women from DuraFits comes with a dropping glue design that holds the shapewear in place.
It has a cut-out in the bust area and covers your tummy region perfectly. This shapewear is specifically designed to tone your back, belly, and waist while offering a natural shape to your bust.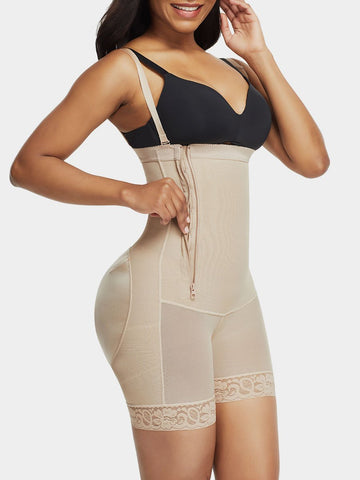 Open Bust Body Shaper With Side Zip
High-waist Briefs
If you want shapewear that prioritizes breathability and comfortability, then opt for high-waist briefs. If you love experimenting with fashion or crave a contoured figure, these high-waist shapers deserve a special place in your lingerie wardrobe.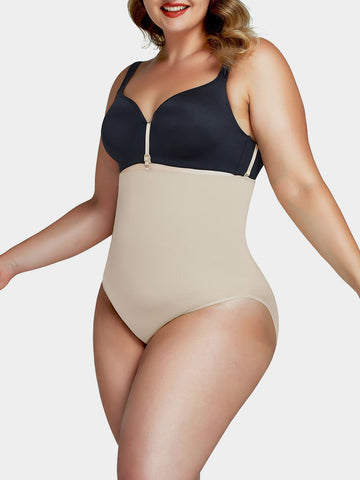 High Rise Brief Panty Flatten Tummy
Tummy Tucker
Gained some extra inches on the tummy region lately? With the Black Friday Sale on DuraFits, you don't need to worry about your extra belly fat. Grab your favorite tummy tucker from the extensive shapewear collection on DuraFits.
These tummy shapers will stay hidden underneath your clothes and tone down your figure making you look slim. The premium quality fabrics and classic designs at DuraFits make every shapewear look equally good on you. Now, slim away those extra inches and look breathtakingly beautiful in every outfit.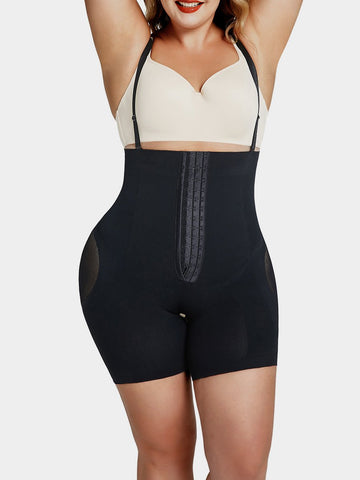 Plus Size Tummy-Control Body Shaper Shorts
Bodysuits
Planning to buy party wear but unsure of how it will look on you because of those extra bulges? Bodysuits are the secret weapon that can transform your body within seconds.
These body shapers are available in a variety of colors, fabrics, and sizes.  If you want an overall shaping effect, shop for a classic shaping bodysuit on DuraFits.
Achieve a svelte figure with these premium bodysuits that will cover and contour your figure from the torso to the crotch. You can also pair these bodysuits with jeans or skirts instead of wearing them underneath your outerwear.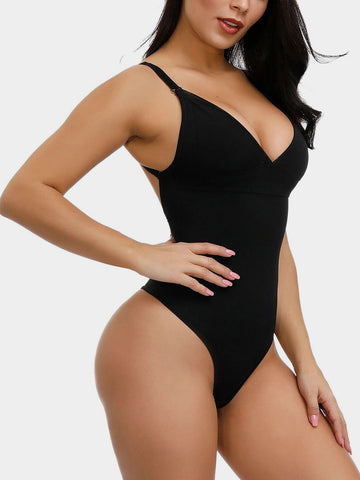 All Day Invisible Bodysuit Shaper
Thigh Shaper
If you feel uncomfortable in your bodycon dresses or skirts, you need to own this sculpting short from DuraFits today. This shaper will seamlessly cover the extra bulges of your waist, tummy, and thighs.
This shapewear will shape and lift your butt while sculpting your upper legs. The whisper-soft hem and seamless fabric of this thigh shape will accentuate your natural body shape making you feel beautiful inside and out.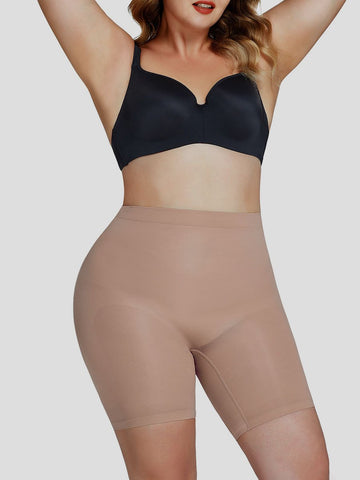 Nilit™ Plus Size Sculpting Short High Rise
Try these magical shapewear pieces from DuraFits to look your absolute best at all times. Choose your perfect body shaper this season and feel more in every outfit be it a slip-on dress or a bodycon skirt.