Along with a great collection of comfortable lingerie and supportive bras, your lingerie wardrobe must also have quality shapewear pieces. These functional undergarments will not only lift your body but also create a seamless base for layering your clothing pieces.
Finding the perfect undergarment can be difficult for anyone, but shopping for a plus size body haper has its own challenges. Luckily, DuraFits has more inclusive shapewear pieces that will not flatten your natural curves instead accentuate them. Moreover, you will find great deals that will allow you to get your hands on the best plus-size shapewear pieces.
Plus-size Bodysuits
Bodysuits are a magical multitasking undergarment that will smooth out your back, butt, and stomach at the same time. These bodysuits offer a comfortable fit and great support to give you a more contoured look.
You can shop for a bodysuit shaper in multiple colors including nude and black. Moreover, these are super flattering on plus-size women and look great with all types of outfits.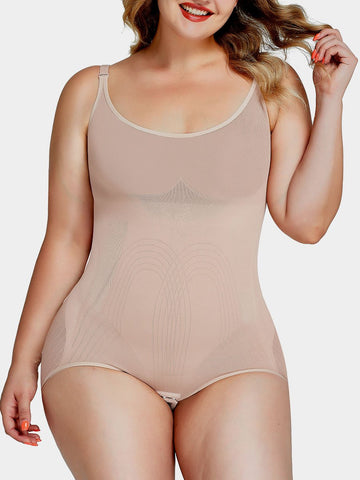 Plus Size Lycra® Shaping Bodysuit
High-waist Shaper Shorts
Shaping shorts are a must-have for women who want to tone down their thighs and love handles. These shorts will firm your butt while contouring your lower abdomen.  These shorts usually have light to medium compression and are ideal for wearing throughout the day.
These body shapers will stay in place without rolling down. If you want your foundation garment to be soft and breathable, then opt for high-waisted shaper shorts. These will also give you the desired shape you are looking for while accentuating your natural curves.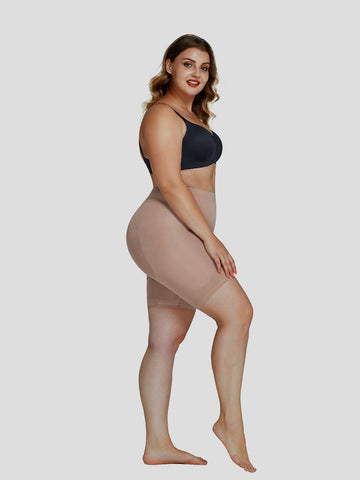 Nilit™ Plus Size Sculpting Short High Rise
High Waist Shaping Briefs
If you want something that will just sculpt your tummy and hips, opt for plus-size shaping briefs. These shaping briefs are high-waisted with a top control panel that will smooth out all the extra inches without making you feel uncomfortable.
These body shapers offer the most flattering figure you can ever dream of! Most women prefer these shaping shorts as they have light compression making them suitable for regular use. Wear it to your office, college, date night, or casual events.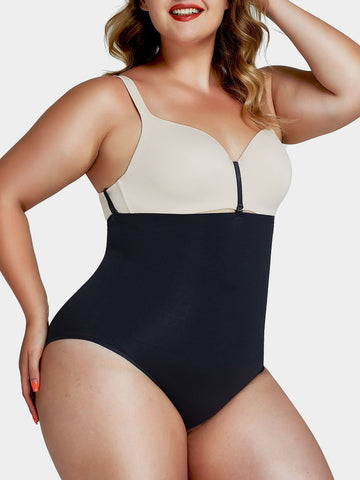 High Rise Brief Panty Flatten Tummy
Plus-size Full Body Shapewear
You are missing out on a lot if you still don't own a lace full-body shapewear. These will create a smooth base for your favorite dresses to look even better on you.
These body shapers are usually made of graduated mesh that offers a soft and comfortable fit. You can wear these shapewear pieces for long hours owing to their light compression and four-way stretch features.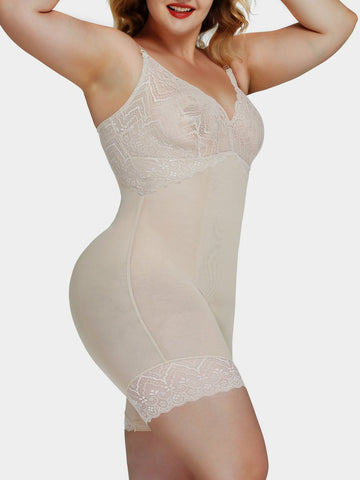 Plus Size Lace Full Body Shapewear
Plus-size Booty Sculptor
Women love these booty sculptor pieces as they will lift your butt without flattening the curves. Get those effortless trimmed thighs and tummy tucking within seconds.
Opt for a booty sculptor with anti-rolling strips and double compression that will give you an hourglass figure that is worth admiring.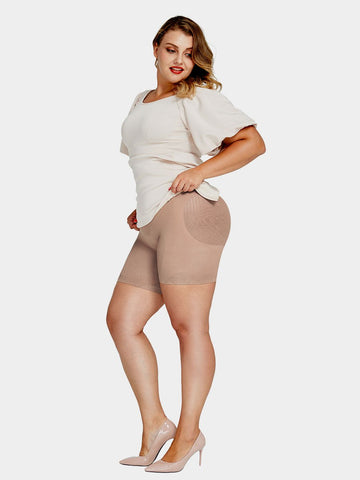 Plus Size Lycra® High Waist Booty Sculptor
Most of these undergarments come with a seamless construction which makes them stay undetectable underneath your outerwear. These also come with other sculpting capabilities that will smooth your target areas without making you feel uncomfortable. Plus-size shapewear pieces are now both supportive and flattering which makes them a must-have in your lingerie collection.