For every summer season, most of our outfit styles showcase the comfortability of our dresses. Of course, the warm weather is why we often see girls wearing bodycon or skirts, but what is annoying is our unwanted tummy fats and bulges that show up with our dresses after wearing them. It can make our outfit look unpleasant, which can lead to the unleashing of our insecurities.
As much as everyone loves to wear a bodycon dress, they often choose loose clothing to hide those fats away. It shouldn't be this way when we got a solution to your problems. Hide those tummy fats! 
The only way that you can able to hide those fats is by wearing a body shaper for women! We will give you all of our best top-rated shapewear that will make your fats into a waist with an hourglass shape.
Postpartum Tummy Recovery Shaper
Women who have given birth suffer from gaining lots of weight that look unpleasant afterward. Some, in most cases, have gone to a cesarian, which needs a lot of time to heal completely. So frequently, you must wear shapewear to hide those fats and helps your body to recuperate. Try this postpartum recovery body shaper that makes you slimmer and supports your body fully!
Postpartum Recovery Body Shaper Tummy Control
Open-crotch Shapewear
Hiding your fats using a body shaper must be comfortable for you all the time. So one of the best things that you should look for is shapewear with an open-crotch design that lets you use the bathroom with ease! 
Open Crotch Lace Full Body Shapewear
Hip Booster and Butt Enhancer Body Shaper
Women adore shapewear because of its ability to make your body slimmer, and your butt looks naturally round instantly. So it is pleasant to see yourself achieve its newly sexier shape with the help of a hip booster enhancer with removable pads! Likewise, with the use of the butt pads, you'll be able to achieve the sexy buttocks that you're looking for about yourself!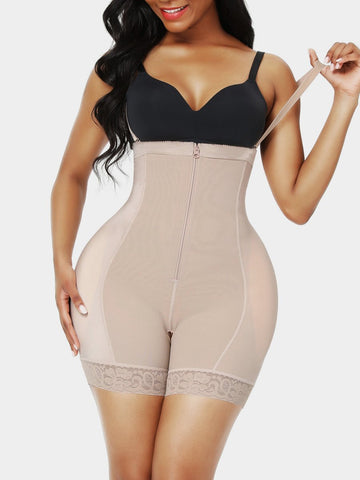 Hip Booster Enhancer Removable Pads Body Shaper
Firm Core Full Body Shaper
Dealing with nasty unwanted fats and bulges needs a body shaper with firm tummy control. Also, it helps make the compression to your waistline more intense in making an hourglass body figure. So, if you're aiming to get that kind of body shaper is possible with this zip-up smooth firm control full bodysuit shaper. The zipper upfront will become your insurance for a tight and long-lasting hourglass waist shape.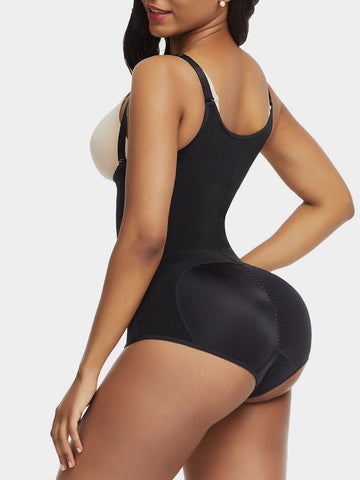 Zip Up Smooth Firm Control Full Body Shaper
Tummy Compression Bodysuit Shaper
Of course, it is pleasurable to know that your body shaper makes you look slimmer with all the squeezing it does to your waistline and the rest of your body. However, looking for ideal shapewear comes with substantial body shaping results, not only at your waist but to from your bust down to your hips. All of that is with this firm tummy control compression bodysuit shaper!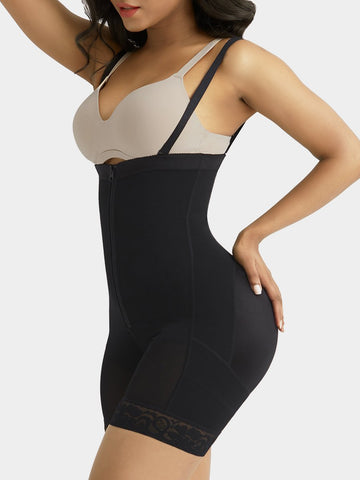 Firm Tummy Compression Bodysuit Shaper
Wearing a body shaper is a responsibility not only to yourself but to everyone around you! It makes your day brighter as you see those fats turning into an adorable waist shape. You'll start to love yourself more and more each day with shapewear.