People have long buried the idea that to achieve a glamorous fashion style, you must be skinny. It is common knowledge to everyone that plus-sized women receive discriminatory phrases and demeaning ridicules. But as fashion evolves, this harshness is now part of history.
With the fast-rising number of elegant pieces of full body shapewear in the market, plus-sized women can now upgrade their looks as they make the most of their clothes from their closets.
For your skirt
There are many kinds of skirts, but mostly, women use them to emphasize the waistline. This fashion is ideal for women who have an hourglass figure. Moreover, a high-waist body sculptor can give a nice boost to your body shape as it has an excellent lift of butt and bust, plus a nice compression on the tummy area.
This body shaper allows you to nail your tubed outfit as it features the removable and adjustable straps.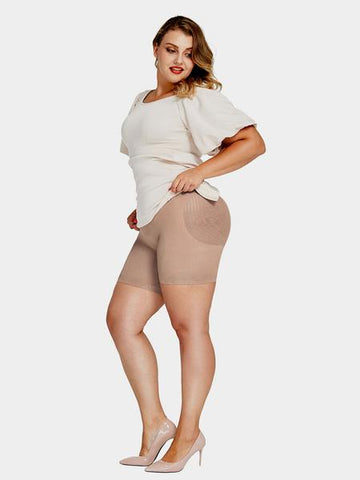 Plus Size Lycra® High Waist Booty Sculptor
For your dress
If you are the type of woman who loves to wear a dress, a body shaper bodysuit is perfect for you. The no-hemline feature of this garment paves the way for no-hassle dress attire. Besides, it looks suitable for dresses with thin-fabric materials to have the visible panty line solution.
This bodysuit is ideal for a tight-fitting dress because it guarantees your convenience. It also has adjustable shoulder straps and a hook-and-eye cotton gusset for your bathroom moments.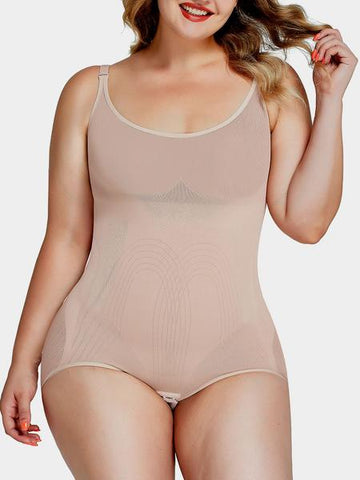 Plus Size Lycra® Shaping Bodysuit
For your tight blouse
Showcasing your beauty means highlighting your assets. Frequently, plus-sized women have a more prominent set of breasts, which means you can emphasize them by an excellent lift. It means a body shaper that features a great push-up of your bust is the ideal undergarment that you should wear.
No one indeed wants her breasts to look saggy in a tight blouse, so these body shapers with firm control can do wonders about it.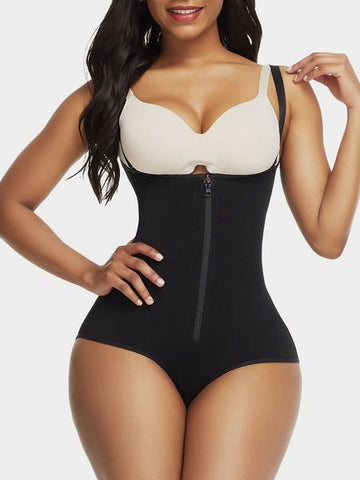 Zip Up Smooth Firm Control Full Body Shaper
For your skinny jeans
Just because you are a plus-sized woman does not mean you have no right to wear skinny jeans. At most, a pair of tight-fitting jeans looks good to curvy ladies as it shapes out their figure. However, the downside of those skinny jeans is that it usually exposes unwanted fats and lower belly poach.
The good news is, one shapewear guide can vouch for body shapers to be an excellent solution for this problem. These undergarments are capable of hiding the traces of cellulitis and lifting the hideous curves. With these, you can nail your look in skinny jeans.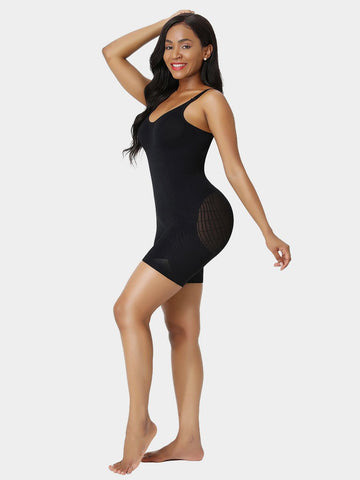 Power Mesh Backless Full Body Sculptwear
For your everyday clothing
Fashion is not only a one-time concern of every human, particularly women. They give their best, and they go to the extra lengths to satisfy their desire to be as fashionable as they can. Nowadays, body shapers belong to everyday clothing, primarily because they train their waist and other parts to be compressed, lifted, controlled for better results.
It is indeed a story of long ago that plus-sized women would receive derogatory remarks on their fashion. As the styles and trends evolve, these women utilize fashion items such as body shapers to boost their confidence and feel good about themselves. Today, these women who once received unsolicited discriminatory phrases now earn uplifting praises.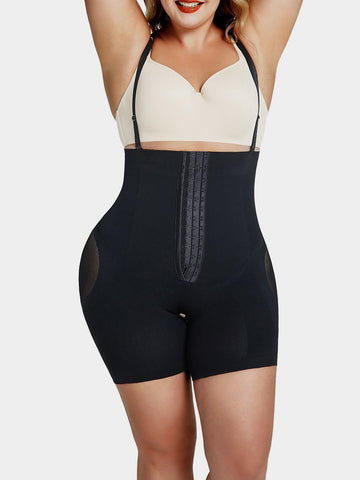 Plus Size Tummy-Control Body Shaper Shorts