Hey! Are you planning your wedding this winter season? Then, you are on an excellent day to shop shapewear in sales here at Durafits. We have tons of choices that you will enjoy and can pair with your wedding gowns. We ensure that our shapewear works in any clothing to work wonders with every lady's size and shape.
Why don't you take a peek at our fantastic shapewear black friday sales ? You most probably need it to make sure that your wedding day will become more and more memorable with how you'll look--no curves, no bulge, no uneven gown silhouette, all in the pleasure and care of our shapewear.
ZIP-UP SMOOTH FIRM CONTROL FULL BODY SHAPER
Gowns come in different styles and designs, so matching your shapewear with it is a must when planning to wear a body shaper underneath it. For tight-fitting gowns with a strap, you can pleasantly wear a body shaper that has an adjustable strap like this smooth, firm control full body shaper. You don't need to worry about getting curves and belly fats; this shapewear is sure to keep them at bay.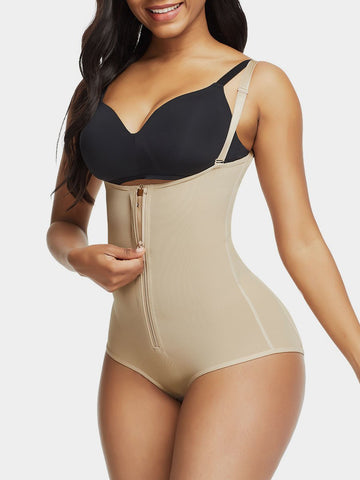 Zip Up Smooth Firm Control Full Body Shaper
ABDOMINAL COMPRESSION BOARD
Having a great posture makes any dress, such as your gown, look sexier a thousand times. Yes, it is true! Come and watch models ramp. You'll be amazed at how good they are in any dress because of how they walk or stand on the stage. The same goes for any clothing, so get a body shaper that supports your back and mid-section for better posture. Good thing, this abdominal compression board is up to the task, especially if you only need minimal body shaping for your wedding.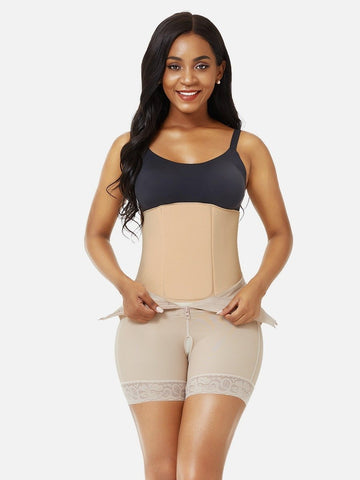 Abdominal Compression Board of Post Surgery
Plunge Neck Backless Bodysuit Shapewear
This all-day invisible bodysuit shaper is perfect for gowns with a plunging and deep neckline. It features a backless design to add a bit of sexiness to your entire look. It is seamless, so it doesn't show any signs that you're wearing them underneath your dress. Well, if you need a more precise gown silhouette, this bodysuit is all you need.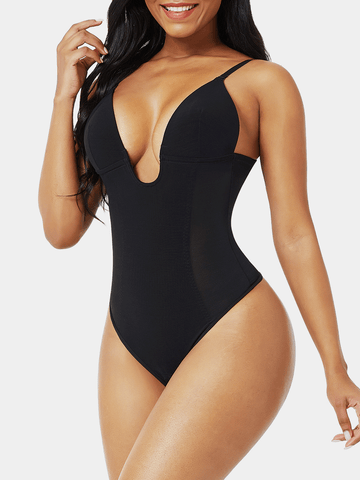 Plunge Neck Backless Bodysuit Shapewear
SMOOTH CONTROL SHAPING BOOTY SCULPTOR
You are looking for a body shaper that you can work with your off-the-shoulder gown? You're looking at it now; this smooth control shaping body sculptor has an open bust design, never to hinder your gown's design. You can hook its bra slip on your bra to keep this shapewear in place. It helps in emphasizing your body shape, together with your hips and legs!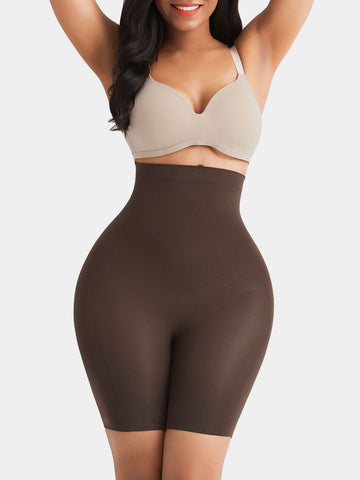 Smooth Control Shaping Booty Sculptor
Power Mesh Backless Full Body Sculptwear
Is your gown with a low-cut sheath? This plunge neck backless shapewear bodysuit is here to help cover your fats and give you all the lift your body needs. Want more? It has an open crotch to make your bathroom breaks at ease.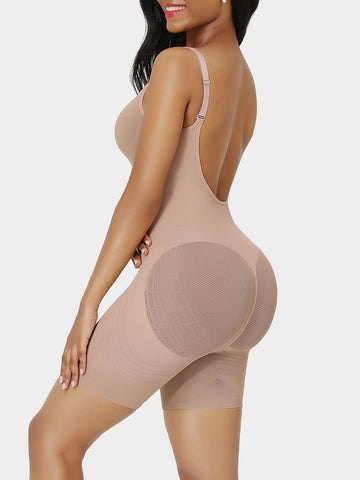 Power Mesh Backless Full Body Sculptwear
I don't see any reason why you shouldn't spend your money on buying shapewear if it can make your gown look memorable at your wedding. Well, if you are short of budget, Durafits is here to help! Check out our affordable shapewear and plus-size body shaper for your wedding now with us.