You can find all the body shapers that you need here in Durafits, whether it's shapewear, shaping bodysuit, shaping shorts, panties, and for plus size. You don't need to give us your benefit of the doubt; our avid customers prove how excellent our products are. Not just good quality products, but affordable too. We will give your money its proven value, making sure that your investment is in good hands.
So now, at this coming Black Friday Sales, we lower our prices for our top-most rated shapewear to accommodate everyone and promote how good our products are. We are confident that we can offer and provides even more than what other brands are shouting about! So let's get started, shall we? Here is the list of what you can buy with us.
ABDOMINAL COMPRESSION BOARD
There are times when you only need an abdominal compression board to help you reduce your waist fat. It works better when performing your daily exercises at it makes you water a lot (you can also wear it while doing your yoga). Though the compression is a bit tight, yet you can adjust it as per your preference.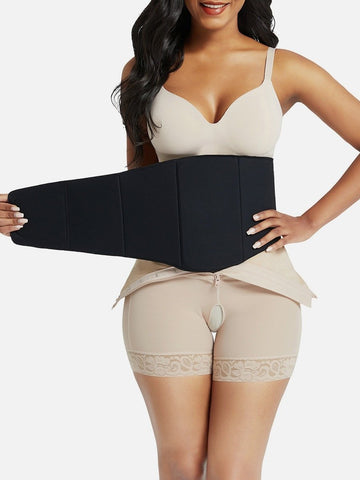 Abdominal Compression Board of Post Surgery
TUMMY COMPRESSION BODYSUIT
Durafits have the solution to completely hide your body fats and make you look appealing than before. Well, it is with the use of a bodysuit shaper that has a firm compression that works well to shape your butt, hips, and legs. Looking into this firm tummy compression bodysuit shaper, you'll find out that the open-bust design helps in supporting your breast while giving it a bit lift for a firmer appearance. It also features a zip lock at the front with elastic mesh for a breathable and comforting feeling.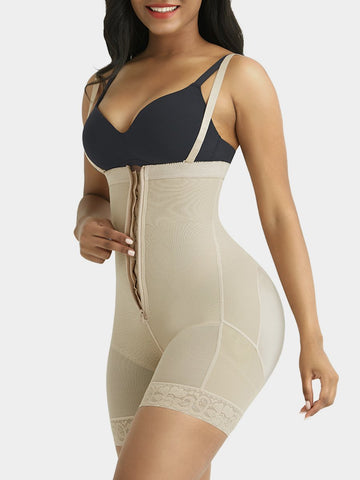 Firm Tummy Compression Bodysuit Shaper
SEAMLESS BODYSUIT SHAPER
If you're wearing a bodysuit shaper, that doesn't imply that you have body fats that you want to hide using it. Some women wear bodysuits to make sure that they'll get a curvy silhouette. Luckily, this all-day invisible bodysuit shaper is seamless, which is good as a second skin with no underwires to even out your body's perfect shape. It also works as lingerie as it has an elastic breast pad and straps.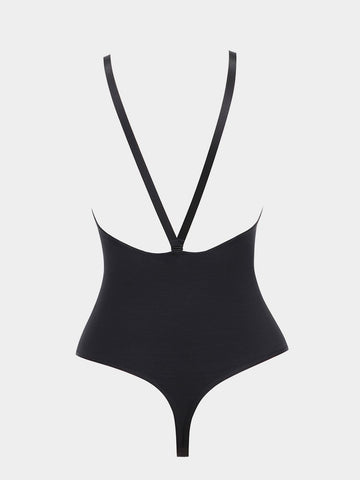 All Day Invisible Bodysuit Shaper
LASTING SHAPING SHORT
This sculpting short from Durafits is alternative clothing you can wear as a short when working out, running, exercising, or as an underwear garment. It SLIMS your waist, butts, hips, and legs, as it is comfortable with its soft and lightweight fabric. It is a body shaper that is worth buying for using your hard-earned money this Black Friday Sales!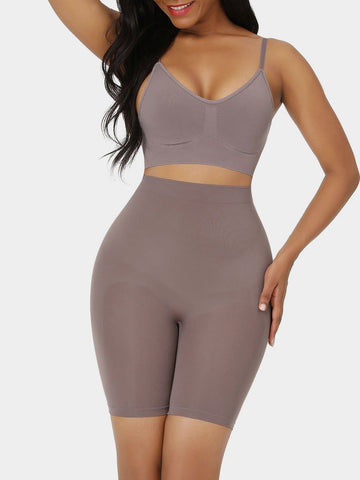 Nilit™ Sculpting Short Above The Knee
SEAMLESS SHAPING PANTIES
Knowing that you can get the silhouette you've always wanted with the help of this seamless shaping panty is indeed an investment you can afford to take a risk. The tight compression that solely focuses on your midsection is what this body shaper is all about! Now, having an hourglass body is not just a dream anymore.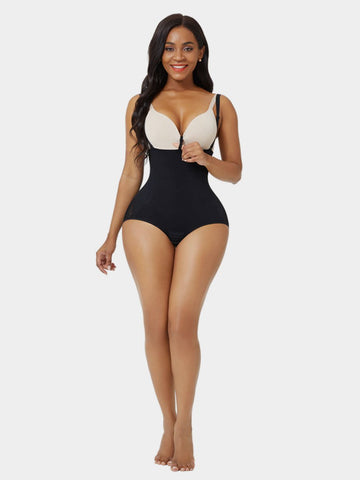 MagicMesh Luxury Shaping Panties Seamless
We know how valuable your hard-earned money is, which is why Durafits is authentic to its commitment to giving you high-quality full body shapewear that you'll never regret spending. Your investment is safe with us!