Making a fashion statement and staying true to the on-going trends is something every woman out there loves to abide by. A hot-selling garment piece that has become a talk of the town in recent times is none other than a shapewear bodysuit.  
Today women, who boast of different body shapes and sizes, are turning to investing in shapewear bodysuits. The best part about this genre of garments is that the market is bustling with an array of options. This in turn gives you the liberty of choosing a shapewear that is in sync with the colour, style and material that is of interest to you.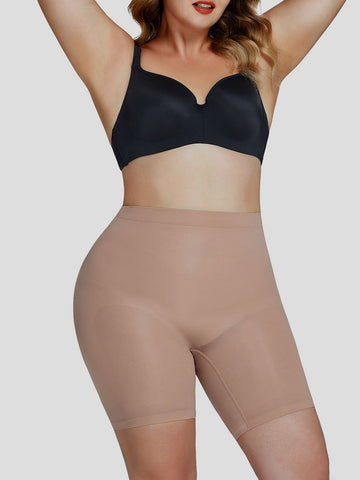 Nilit™ Plus Size Sculpting Short High Rise
Why are Shapewear Bodysuits trending?
A number of reasons are responsible behind shapewear bodysuits being placed on the pedestal. The ever-growing demand is placing a challenge before shapewear manufacturers and designers to curate pieces that have a unique story to tell.
A larger part of the audience considers celebrities as their idols. This in turn makes them follow the habits and choices that are usually made by the celebrity, whom they idolize.
Tummy Belt Bandage Wrap Waist Trainer
To a great extent, shapewears have become a topic of discussion with most women investing in the same because many internationally acclaimed celebrities have started talking about using this piece and the benefits that they have garnered from its use.
There was a time when women were sceptical about purchasing shapewear bodysuits as they were looked upon as a piece that can only be worn occasionally. However, as time progressed, women opened up to the idea of wearing shapewear on a daily basis.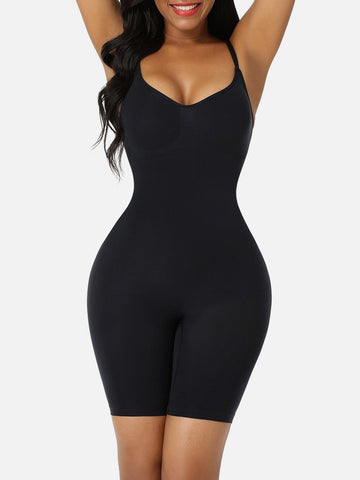 Nilit™ Mid-thigh Bodysuit Shaper Butt Lifter
As someone, who has only recently purchased a shapewear bodysuit, you need to first find your comfort with the piece. It is not like you will buy the piece today, slip into it tomorrow and get comfortable with it right from the time you start wearing it.
It is obvious for you to take some time to get used to wearing a shapewear. You can begin by wearing this piece for a couple of hours during the first few days of its use. Slowly and steadily, you will be able to make peace with its fit and then will automatically be drawn to wearing it regularly.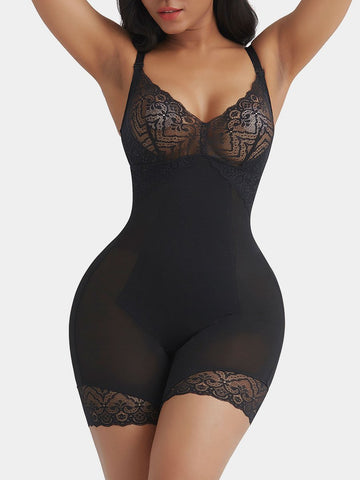 Open Crotch Lace Full Body Shapewear
As someone, whose body is on the heavier side, you would be looking forward to sport a best plus size shapewear. We can confidently claim that Durafits shapewear will not disappoint you. In fact, you'd want to keep coming back to shop more.