Be it an A-line, body con, slip-on, skater, or any kind of dress that you can think of, wearing the right kind of shapewear can make or break an outfit. Granted there are many types of dresses and everyone would recommend a certain type of shapewear for each type of dress, we are going to let you in on a little secret. It isn't the type of dress that determines what shapewear you should choose but rather it is your body type.
If you've understood your body shape then purchasing shapewear that works on contouring your body only where necessary is the magic solution for your shaping needs. There is shapewear that can be worn under every dress but not all shapewear is suitable for all body types.
Here is a guide to choosing the top shapewear that can be worn under every dress based on your body type.
1. Firm Tummy Compression Bodysuit Shaper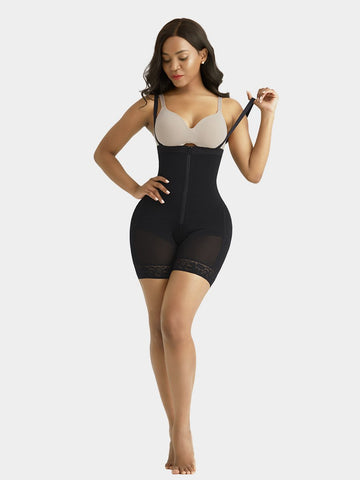 A bodysuit shaper that smoothens your curves on the tummy while accentuating the curves on your butt gives you the much-desired hourglass silhouette effortlessly. Sounds too good to be true? Many customers of ours gave postive feedback to the results that Durafits shapewear brings. It is time to have a try. 
2.Full Body Shaper – Pear or Peach frame
Are you well-endowed on your hips but you're looking to cinch in that waist just a little? You can try a full-body shaper that targets toning your upper body specifically. This will not only smoothen the excess rolls in your tummy and back but will enhance the curved silhouette. By making your upper body look smaller and toned you will have an hourglass figure and a lot of extra time that you have saved from spending in a gym.
 
3.Butt Lifter with Hip Enhancer – Inverted Triangular Frame
If you are someone with a well-toned upper body looking to add a little extra curve to your hips then this body shaper is the perfect option for you. You cannot control where the fat is stored in your body but you can choose the right shapewear that accentuates your figure under any dress. The pads not only add volume to your butt and hips but also ensure a smooth curve on any dress. You will look curvy in any profile or angle as this shapewear has got your back.
4. body shaper – Diamond frame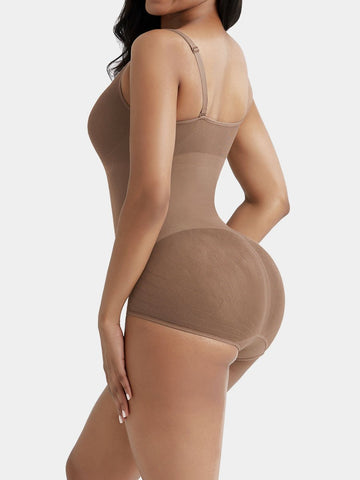 Looking for a lighter option that has a breathable fabric that gently firms and smoothens your thighs and tummy? We recommend a body shaper with a mesh incorporated in it. It is super breathable and allows your body to follow its natural curves to a certain extent.
Conclusion
The key to finding the right shapewear is to understand your body type. Having a smooth and toned appearance is key in making an outfit appear flawless and incredibly sexy. Hope this article has given you enough insights and options to choose the perfect shapewear for you.