Buying a best shapewear for tummy and waist can be a very challenging task as you don't know how much amount of pressure is right for your body. Somebody shapers produce stronger compression to make you look slim, but that will not offer you better comfort. So, you need to buy shapewear that can shape your body without creating much pressure, and you can comfortably wear it throughout the day. Are you looking for such products? If yes, then you have arrived at the right place. Here we have mentioned down some best shapewear that you can try.
4 Removable Pads Plus Size Shorts Sculptor
This product is designed to smooth your upper legs and perfectly shape your tummy, waistline, and thighs. It also lifts your buttocks to offer you a beautiful rearview. With the anti-rolling strips, you won't face many issues. If you want to get rid of the back bulge, you can trust this product. The waist grip band is made of silicone material to create robust tummy control.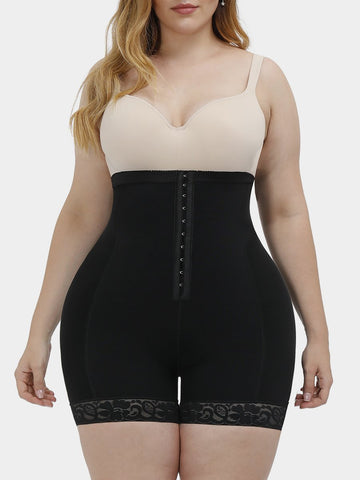 4 Removable Pads Plus Size Shorts Sculptor
Removable straps butt lifter shapewear
As the name suggests, the shoulder straps are removable, and you can adjust the fit and compression level based on your comfort level. It comes with a durable 3.5-inches elastic waistband to offer a moderate level of compression. The material used in this is skin-friendly. With three-layered high-elastic fabric, you can trim your tummy by a few inches instantly.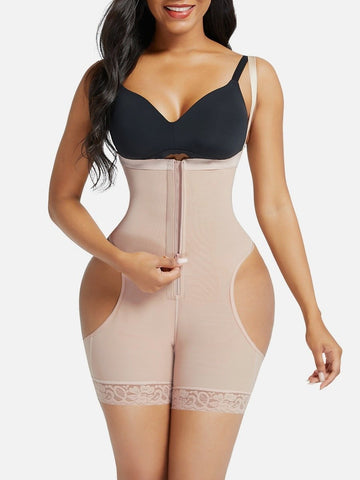 Removable Straps Butt Lifter Shapewear
Abdominal compression board of post-surgery
Are you looking for an effective way to get the figure you are looking for? If yes, then this compression board body shaper will be the right option for you. This can be a perfect complement to your body shapers. Using this, you can help your skin to stick to your muscle after cosmetic surgery or liposuction. On the other hand, it can prevent the girdle from causing folds. The product is soft and breathable.
Abdominal Compression Board of Post Surgery
Firm compression thong shaping panty
When it comes to buying the best butt lifter shorts, you can go for this one. It comes with an elastic waistband that creates a perfect compression effect to keep you slim. With the thong design, it offers 360-degree compression.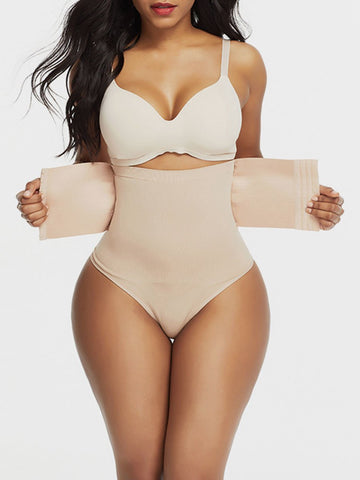 Firm Compression Thong Shaping Panty
Open bust body shaper with side zip
Are you looking for a body shaper that can remain hidden inside your clothes? Try out this product. The straps are removable. Three slimming layers feel smooth and comfortable. Give this a try.
Open Bust Body Shaper With Side Zip
With the DuraFits shapewear, you will enjoy a perfect fit, better comfort, and the best products at affordable prices. So, what are you waiting for? Visit the site now and check out the collections directly. Place your order now to enjoy a great distance.