What Are the Benefits Of Shapewear?
Shapewear helps a great deal throughout the aging process. It also allows you to fit into a smaller size while still dieting to achieve the size you want. Body shapers have warm, breathable material that assists in many ways, including encouraging weight loss. As we will read below, there are other common advantages to wearing shapewear. 
 Instant slimmer figure
This is the primary reason why shapewear is used by most women. This decreases your appearance. They complain of big thighs and stomach bulges as females mature. With the best plus size shapewear, they can achieve immediate size reduction.
Lycra High-Waisted Mid-Thigh Shape Short
Enhances your confidence 
Every woman, no matter what size, is beautiful in her way. There are plus size shapers that can make a large woman look amazing and improve her natural character while helping to conform her clothing to the way it is made. You can feel more secure in your attire with your undergarment.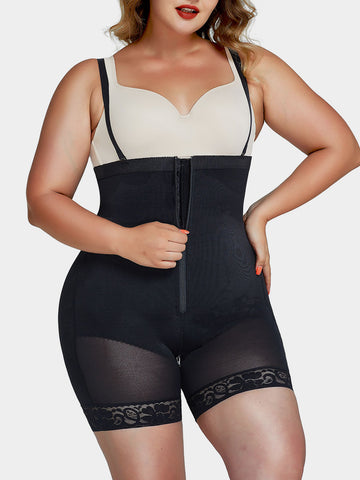 Cost-effective 
For any outfit, having a great foundation is needed. Butt lifter shaper shorts companies and improves the figure of a woman. Compared to other methods for body conditioning, shapewear is inexpensive. Especially when it comes to cosmetic surgery, you can save dramatically with body shapers.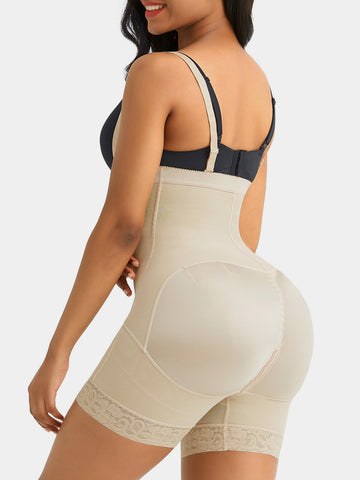 Firm Tummy Compression Bodysuit Shaper
Invisible beneath clothes
Advanced microfibre structure is used in the fabrics that make up shapewear, rendering them invisible under clothes. That means you can wear shapewear and, apart from you, nobody will notice. In making a fabulous figure, the less likable bits will be sucked out.
Compliments weight loss diet and fitness journey
It takes time, patience, and sacrifice to reach your target size while exercising. It takes much less, however, with shapewear. To meet your goal, it reduces the difference and lets you wear your favorite skinny jeans earlier.
Removable Cups Top Short Workout Set
Not all shapewear, after all, is a suit for all. You need to choose the right size for the clothes you want to wear to suit comfortably. And they don't make an obese person fit in skinny jeans. Neither would an overweight person appear immediately slimmer. Such exclusive undergarments come in various types, sizes, and colors. Choosing top-quality shapewear that provides a simple, fast, and a comfortable solution is your job.