Besides your regular lingerie, your underwear wardrobe must have a great collection of shapewear too. A body shaper bodysuit can fetch you the silhouette and curves of your dreams within seconds.
We all desire that snatched waist look but when it comes to hitting the gym or following a strict diet, most of us fail miserably. If you slog in the gym yet want that slim figure, shapewear will come to your rescue. Finding the right-size shapewear will enable you to slip into your dream outfit and hide away all the unflattering bulges skillfully.
Let's discuss some categories of shapewear that can be a lifesaver in case you are struggling with belly fat on an important date.
Daily Wear Body Shapers
If you want something that will create a smooth base for your clothes daily, you can opt for shaper thongs. Using this kind of shapewear will feel light on your body while concealing the tummy region effectively. This usually comes with a light compression that allows you to wear it throughout the day without feeling uneasy at all.
High Waist Tummy Panty Shaper
You can also opt for seamless bodysuits that offer standard compression and great breathability. This will stay invisible under your office or college outfits.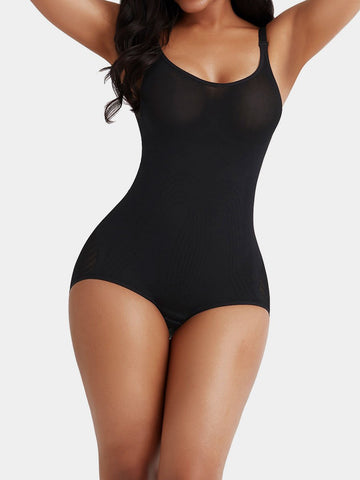 Lycra Soft Cup Shaping Bodysuit
Party Wear Shapewear
Most women prefer wearing bodycon, short or backless dresses to parties. Wearing extra firm full body shapewear in such cases will only cause discomfort. A party wear shapewear must often have good compression that hides the target areas while maintaining your comfort levels.
You can opt for a plunging backless bodysuit shaper as this will successfully conceal the appearance of unflattering tummy bulges and love handles. These body shapers can be worn with short clothes as well as bodycon outfits.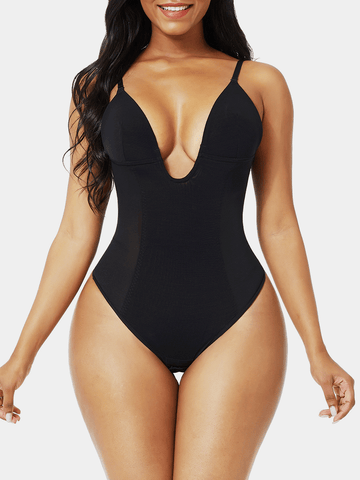 Plunge Neck Backless Bodysuit Shapewear
However, if you are wearing a strapless long gown, you can opt for high-waist tummy control shorts that come with a butt-enhancing facility. This will shape your heavy thighs and cut down on the belly fat. You will have a contoured look starting from your torso to your thighs with a lifted butt.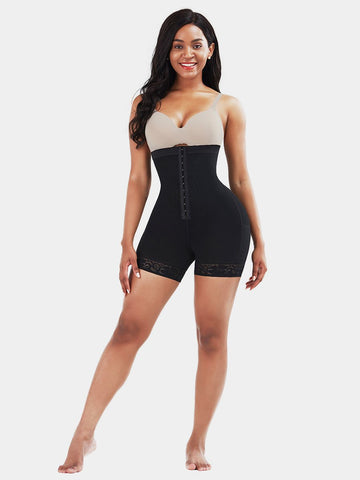 Front Hooks High Rise Butt Enhancer
Bridal Shapewear
If you are soon going to be a bride or bridesmaid, you need to have proper shapewear for all the wedding functions. If you want something to wear under your bridal outfit, you need something that offers extra support and breathability at the same time.
However, it is essential to opt for shapewear that comes with an invisible and seamless design. You can go for a lace bodysuit if you are planning to wear a semi-sheer bridal gown on your wedding day.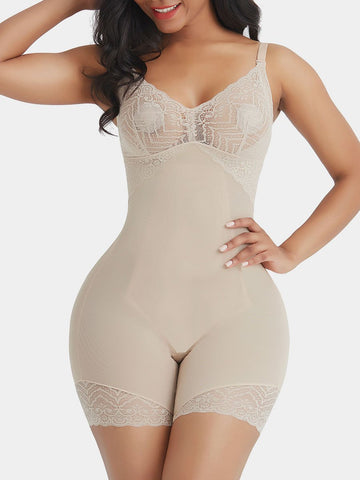 You can also opt for open-bust shapewear with higher compression to achieve a smaller waist and curved figure on your special day.
Summing Up
Your lingerie wardrobe must have the best shapewear pieces that will blend seamlessly with different outfits. It is essential to have both basic and luxury pieces when it comes to shapewear. We have narrowed down the choices to help you understand the basic pieces that you must have in your wardrobe.