In the world of garments, shapewear has brought a significant impact on beauty through its perfection. Though it began the initial stage of its emergence with the slimming garment, nowadays, it has become more evolving and diversified. There are different ranges of colors, patterns, styles of shapewear. Due to its effective usability, the ear is now one of the common wardrobe collections for women.
Usability of shapewear
The usability of body shapewear is as follows
Shapewear provides a different classy look that transforms your entire look and increases your confidence in the look.
Additionally, there is a huge market for shapewear. But among all, Durafits shapewearis best for the appliance. That is easily and smoothly adjustable with the thighs, bust, hips, waist.
Tips for wearing shapewear
While wearing shapewear, there are some basic precautions to keep in mind. Those are
Try to wear shapewear according to its compression level. High compression can be put on for 4-6 hours, while medium compression can be put in up to 6-8 hours. But low compression is best because it will allow you to put on up to 8-12 hours.
Before buying plus size shapewear, you should check on your preferable size. As per the notions, excessive smaller size is not meant to be better supported at all. Instead it can cause uncomfortably. It can result in harm.
While purchasing shapewear, go through the cleaning guidelines. Always wear an undergarment with the bottom wear to maintain hygiene.
Firm tummy compression bodysuit shaper
Firm tummy compression bodysuit is one of those collections in Durafits shapewear, which enhances to fill out the curves under a formal dress. The actual construction follows to allow the airflow through the body.
Features:
It is embodied with soft material.
The two plastic bones can stop the curling.
It provides super convenience with its zipper of crotch during the toilet.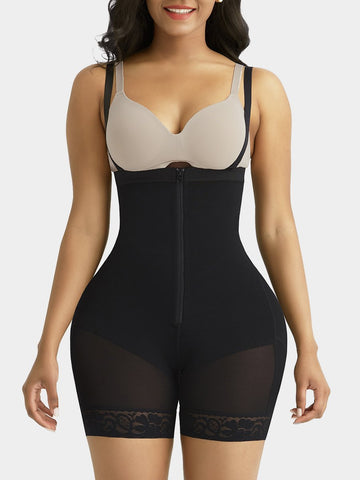 Postpartum recovery body shaper tummy control
Postpartum recovery body shaper offers some unique fashion looks. As it is flattering tummy shapewear, it furnishes firm control to adjust it around the waist and down to the hips.
Features:
It offers various chest pads with chest stretch fabrication.
The features of postpartum recovery body shaper include inner hook and zipper
There is an adjustable shoulder strap on the body shaper.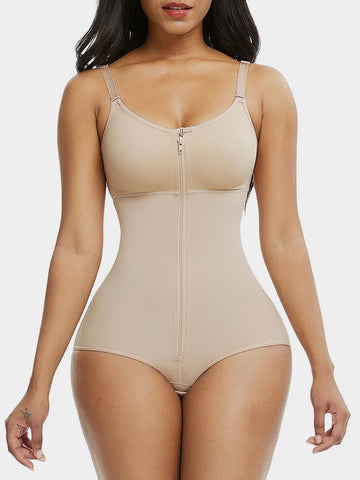 Flatten tummy Body shapewear with three hooks
Flatten tummy Body shapewear defines its extraordinary benefits by the very name. These are contained with three hooks which furnish a perfect shape and extraordinary look. This body shaper adds confidence, elegance throughout the look. It has broad, comfortable straps for preventing shoulder pressure.
Features:
The three layers design of the abdomen part helps to strengthen the grip over there
It is convenient for going to the toilet.
Conclusion
This article stretches out all the important details about shapewear. Always do a "sit" test while choosing shapewear. It is important to feel comfortable in your shapewear. I hope this article will help you to enlighten your knowledge on shapewear and tips about how to wearing a perfect bodysuit.